We support events with which we share the same values. We like to take part in events where ideas for today and tomorrow are popping up. Read why we liked this year's TEDxFribourg edition.
The increasing use of social media, artificial intelligence and personal assistants could make us forget that we are human beings. Living beings. Loving beings. The motto of the 2019 edition of TEDxFribourg is LOVE. This 5th edition brought together enthusiasts who remind us that love is everywhere. In every action, every project, every adventure, every story we live.
Our crushes: Lovely ideas worth spreading
The topic of TEDx Fribourg 2019 was love. Eleven speakers made us travel for more than two hours. You will find a selection of my personal highlights below. And here are the videos of the presentations and the photos of the evening for you.
Johana Dayer and the wine, a vintage of love
What is love? Whether it is a passion, love for others, love for our planet, love for humanity, its strength lies in sharing. Johanna Dayer thus evokes wine as an experience that we savour together. An emotional story, actually.
Perfect ikigaï for the founders of The Green Drop
Estelle and Eléonore from The Green Drop found their ikigaï. The ikigaï in Japanese is the perfect alignment between passion, mission, vocation and profession. We recognize ourselves in this quest for meaning. We are convinced that an action makes sense when we are personally driven and when it is linked to our values.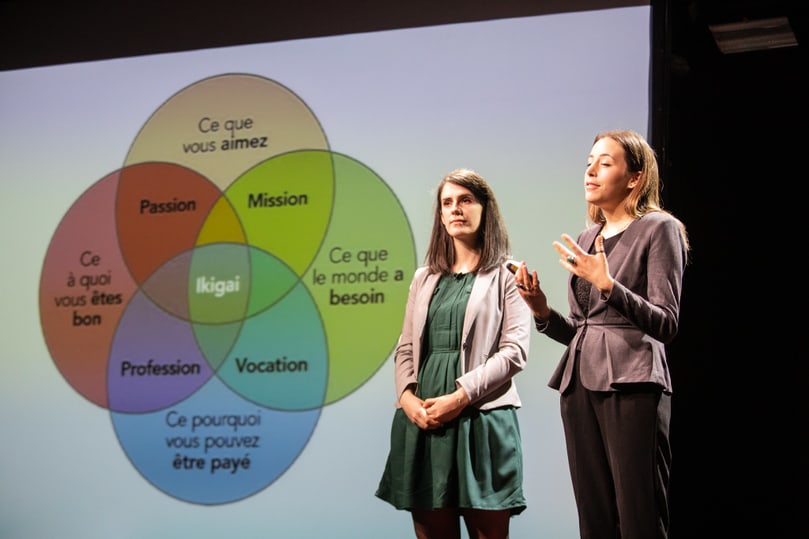 Azadeh Tadjar: love has the power to provide solutions
A lot of people share the idea that a meaningful approach comes from the heart. Problem-solvers are all over the world. They are so in love with what they do that it is hard to not be inspired. Azadeh Tajdar is convinced by the contagious power of love. And so are we. Let's share these ideas and spread the love.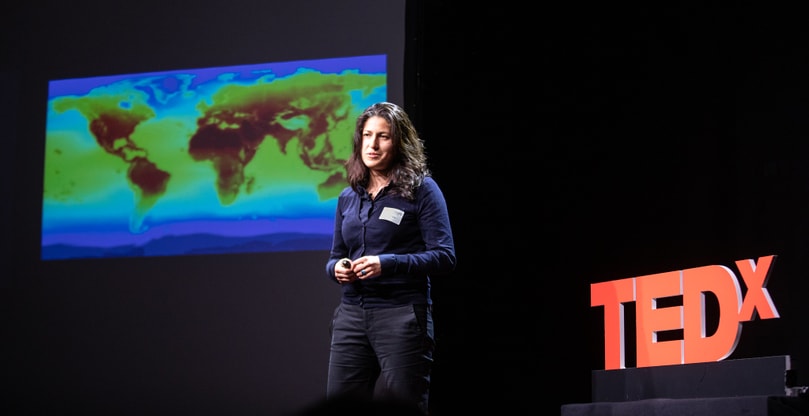 These experiences of life shared by the speakers of TEDxFribourg reminded me of several projects we led. Projects are nothing without people, whether users, customers or Liipers. Like One.Thing.Less which enables individuals to regain control over their personal data. Or like Urban Connect and Smart Energy Link, two projects born from the commitment of start-ups for a more sustainable future. Or Freitag City Guidelines, which give a voice to local heros who are passionate about their cities.
Our contribution to TEDxFribourg: Make a wish
If we participate in a TEDx event, we foster participants to make a wish. More than 30 wishes were hung on our Make a Wish tree. The majority of authors want more love, harmony in the family, happiness and prosperity in a world that better protects the environment. A few wishes were related to a personal project or the search for meaning in daily work. Not to mention the wishes related to new forms of work organisation.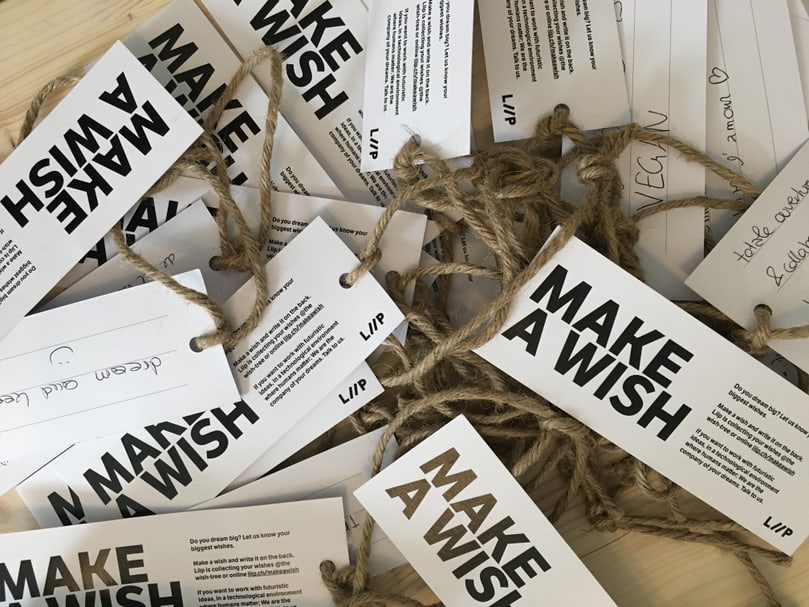 Our commitment: Cheers to love
Love is also about human relationships, about what unites us. What if it starts over a glass of cider? This year, we served apple and pear juice and cider at Liip Bar. We spoke to Jacques Perritaz from the Cidrerie du Vulcain. An enthusiast who is committed to the cultivation of old varieties of apples, pears and quinces in the countryside of Fribourg.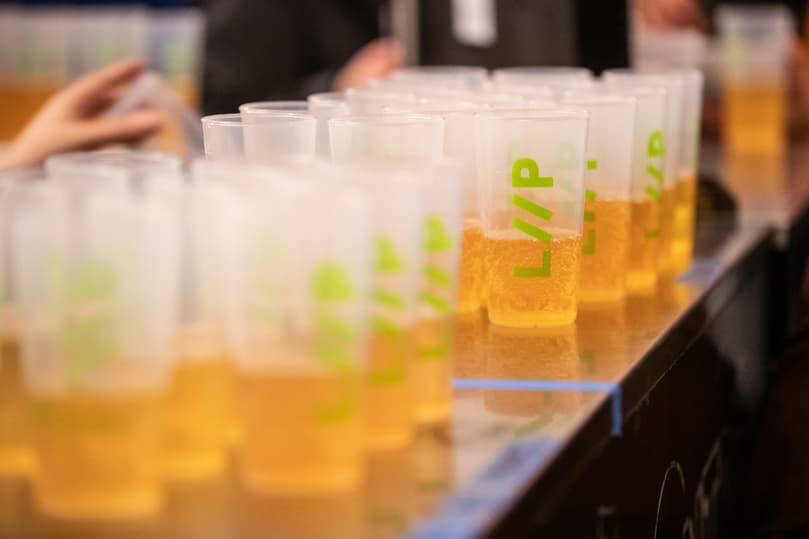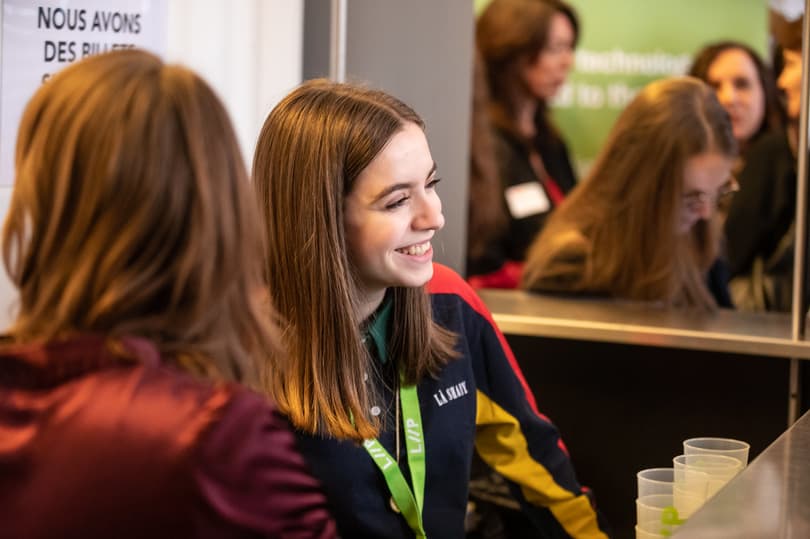 We like these events where ideas pop up, during a conversation, a drink or on a Make a wish card. And what we like even more is to develop these ideas with you.
To wrap it up: Cheers to love!