Advice
Having the right architecture is critical to the success of your Open Data project. We offer advice in the following areas:
Architecture
Data Matching (XML)
Addressing data consumers
Development
We develop your application to suit the needs of your customers:
Implementation of CKAN projects
Open APIs
Individual solutions
Integration
We integrate your Open Data Solution into existing systems:
Connection of Harvester
Integration in existing systems
Connection to Content Management systems
Design
Data is not used unless the design is user-friendly We support you with:
User Centered Design
Adapting your brand
opendata.swiss
We help the public sector, research and mandated private companies in publishing their data.
With the new solution, we were able to reduce our costs significantly and now have the ability to add new data sets to the platform continuously.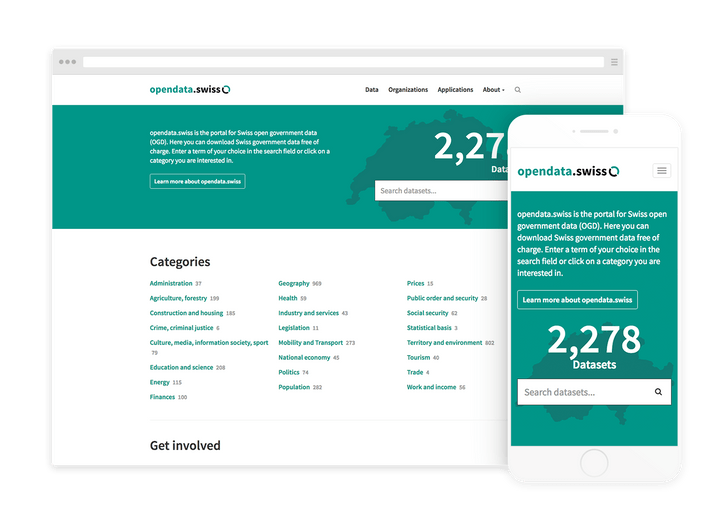 opendata.swiss is Switzerland's open government data portal. It offers free, machine-readable data on social demographics, space, the environment and the economy. Authorities and related organisations have come together for the project.