Service Design Workshops
In co-creation workshops, we develop ideas for your digital services, test them and design your business case.
Service Design Sprint
In two to four weeks, we will work out the prerequisites to get started in the project – from the functioning product idea through prototypes to technical clarifications and the Product Backlog.
Individual
Would you like more customer focus in the field of digitization? We will go on the way together with you.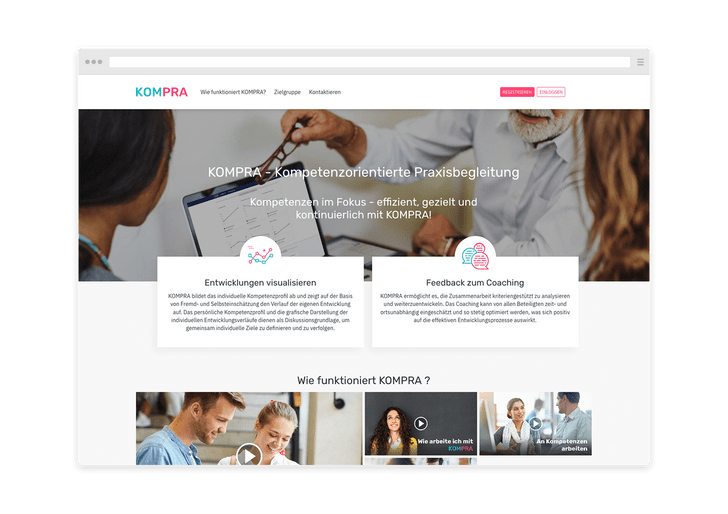 KOMPRA is about further refining the targeted skills development offered by coaches. This involves working together to define goals, then examining and documenting developmental progress. With KOMPRA, these once analogue stages have been digitalised and visualised, with all obstacles to personal …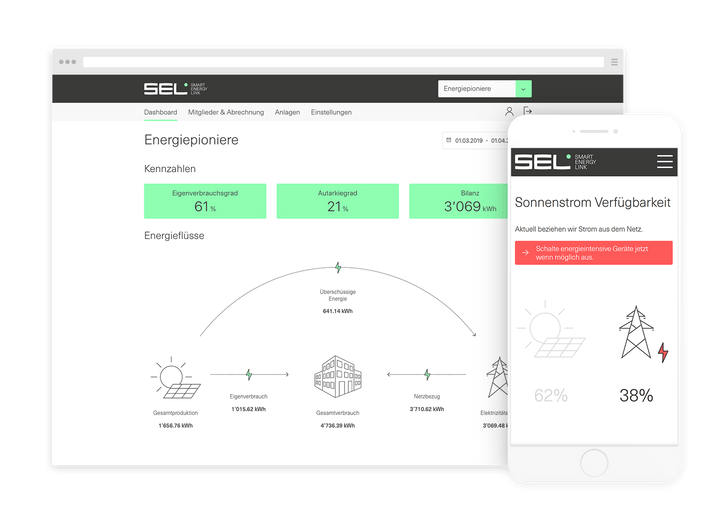 Smart Energy Link (SEL) and Liip worked together to develop a service that allows "self-consumption communities" to be easily operated, managed and billed. The centrepiece of the service is a user-friendly customer portal. Self-produced solar energy can now be used economically and conveniently.