A user-centered design
Wingo is the 100% online telecommunications brand for millennials. It is part of Swisscom's product portfolio. Wingo wanted to work with Liip to develop a new website focused on users. We are known for our user-centred approach and the quality of the delivered products.
The 5S model and Liip
We used the 5S model by Garrett to define the user experience (UX). 5S for Strategy, Scope, Structure, Skeleton and Surface. Systematically we went through these five steps. They form a logical sequence, starting from an abstract level and gradually focusing on the most concrete aspects. This ensures that we are able to handle all the elements needed to design an intuitive user experience. And to build solid foundations for the development of the website.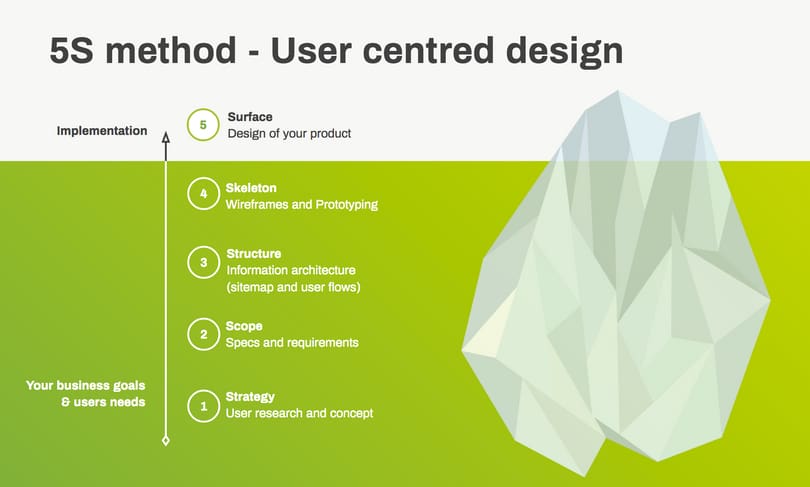 The 5S model and a strong branding
The collaboration started with Wingo's branding guidelines. We interpreted them to make them compatible with UX best practices. A website has to meet a set of criteria to be accessible. All the needed information has to be found quickly so that the user wants to stay and come back.
Simplifying the information architecture was the starting point – a key step of the project. It relates to the first three S's of the 5S model: Strategy, Scope and Structure. Afterwards, we worked on the design elements related to the fifth S, Surface. We came back to the fourth S (Skeleton). The skeleton of each page was created using the branded components validated upfront. This small gap has made it possible to integrate certain graphic constraints and to manage the stakeholders regarding branding more effectively.
The ingredients for success
Wingo gave us the opportunity to demonstrate our UX skills. Two designers were integrated in the Scrum team and one of Wingo's employers was fully dedicated to the project. This contributed greatly to the success of the project. Furthermore we encourage the client to make decisions quickly and regularly to ensure that deadlines were met. Knowing that it is always possible to iterate during the next sprint. The use of the 5S model is also one of the key elements of the project's success.
"Working with the 5S methodology allowed us to focus on the essentials at each stage of the project. Although our deadline was very demanding – thanks to Liip's expertise and the working methodologies they apply –, we were able to launch a new quality website on time."
Maëlle De Bernardini, Wingo
Practice over theory: test and iterate
We built on our knowledge – surpassed ourselves. We found solutions that we couldn't have imagined at first. The success of a team is when solutions are challenged and improved through the combination of everyone's skills. In other words, we are enabling clients to achieve their goals while meeting the users' expectations.
Contact us to find out how to improve the user experience of your website or mobile application while ensuring a strong branding.