For several years, we have organised the Liip Bike Grand Tour. A one week cycling tour where Liipers connect our offices in stages, from St. Gallen to Lausanne, via Zurich, Basel, Bern, and Fribourg. Some Liipers complete the entire tour, while others join for one or more segments. This year, we dedicated the 4th stage, from Bern to Fribourg, to the Liip Charity Bike Ride. Encouraging more Liipers to join us for a good cause.
World Bicycle Relief, an ideal partner for this initiative
There are many worthy causes to support, and it's always challenging to determine who will benefit from donation. Being a cycling initiative, we naturally turned to a dedicated NGO. Cycling is accessible to us, but this opportunity isn't available everywhere or to everyone. The organisation World Bicycle Relief aims to provide bicycles to the less fortunate in rural regions of developing countries. In remote areas with no other means of transportation, bicycles enable access to education, healthcare, and other essential services, which are challenging to reach on foot. The organisation has also designed an affordable (CHF 155), simple, and durable bicycle called the Buffalo, which can be assembled locally. To date, they have distributed over 740,000 bicycles worldwide and hope to reach one million by 2025.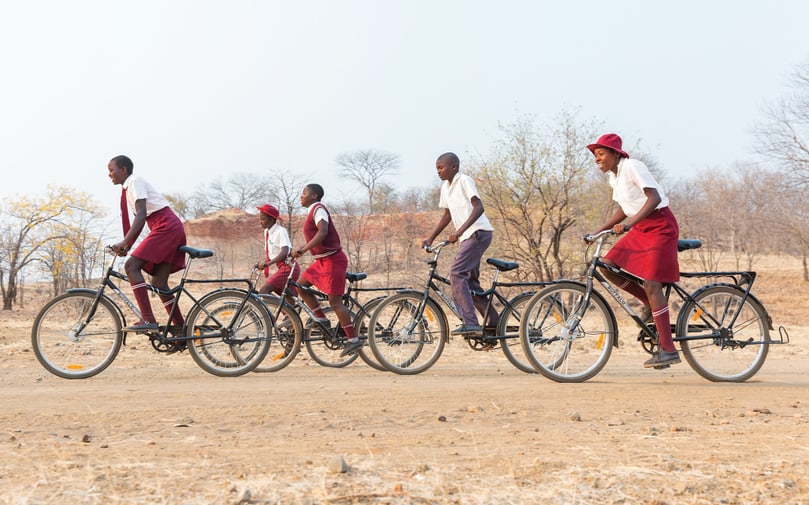 A first stop after two minutes...
The sun was shining, and we had the pleasure of having over twenty Liipers and clients joining this event, not to mention Cindy Wenger, representing World Bicycle Relief. For every kilometre covered during this afternoon, we donated CHF 1 to the association. So, we set off from our Bern office for the first leg... a mere 300 meters to the Federal Palace, where Liip co-founder Gerhard Andrey welcomed us. He was too busy with his parliamentary duties to join us, but as a cycling enthusiast, he offered some words of encouragement.
A scenic detour to the Swiss Bike Park
With the goal of riding as many kilometres as possible for a good cause, we took a detour from our Bern-Fribourg route. We ascended to Oberried, a village near Bern, to the Swiss Bike Park. It's a magnificent complex, including a large mountain bike circuit and jumps into big mattresses. We had the pleasure of working on their app a few months ago, and it was great to visit the park in person. We received a warm welcome from the park managers, including Thömus, the founder of Thömus and Stromer bicycles, who initiated the Swiss Bike Park, which is in fact, a foundation located in his hometown.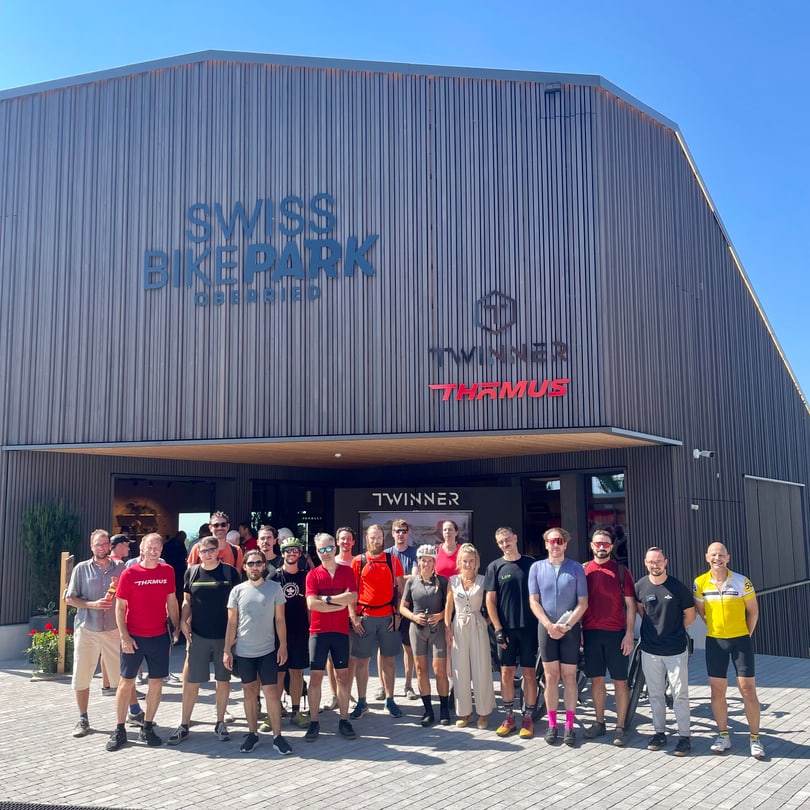 Arrival in Fribourg: toasting to friendship and generosity
After descending from Oberried, we cycled towards Fribourg via Laupen and Düdingen before arriving at the Grandfey Bridge. There, we crossed the famous "Rösti barrier," represented by a sculpture on the bike path of the viaduct. Just a few pedals away, we arrived at our Fribourg office, the final stop of this roughly 40 km journey. As with every stage of the Liip Grand Bike Tour, we were treated to a well-deserved aperitif.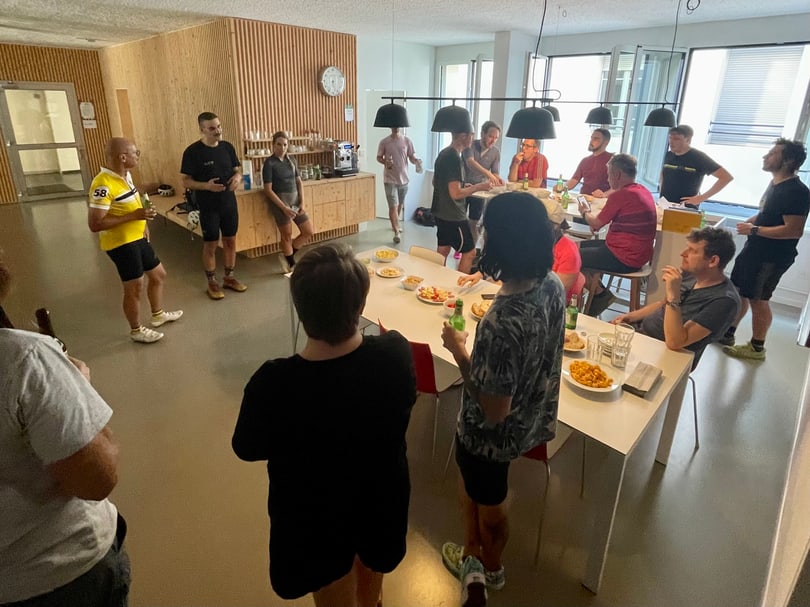 We also had the opportunity to make our financial contribution to World Bicycle Relief. We were so enthusiastic about the initiative that, in addition to the kilometres covered during this first Liip Charity Ride, we also added the kilometres covered during the rest of the Liip Grand Bike Tour, totalling a donation of CHF 2,500. This is enough to provide several more Buffalo bicycles, which we were able to test in Fribourg. It was our first attempt at a charity ride, and we will expand it in the future with more participants and a greater impact. In any case, it was a beautiful day of cycling, and good for the heart in every sense.