Analysis
Record the actual state in terms of technology and content.
Strategy
SEO audit. SEO strategy. Definition of keywords. All you need for your SEO-Strategy.
Integration
SEO, content, UX specialists and developers implement the
measures
Monitoring
Performance review of the measures implemented
Relaunch
From the online goal, to the website's structure and down to the last comma: we advise you during your relaunch project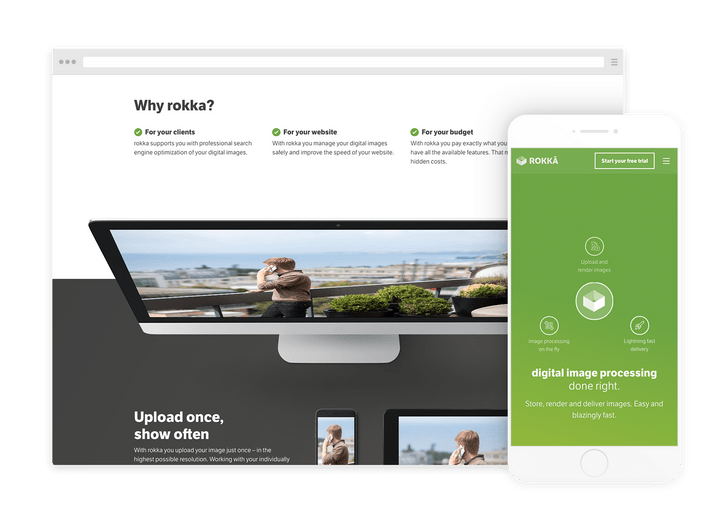 Rokka is a tool for managing digital images - have a look at rokka.io . A fault with many CMSs is that they handle images the same as HTML content. Rokka helps with this. You define the image format you want and Rokka will automatically prepare all the images accordingly. Even those added later.