Nothing could be simpler than flipping a switch and plugging in an appliance. However, behind this, everyday action lies a highly complex background, infrastructure and professional domain. While many consumers hardly spared a thought about the energy they were using, things have changed radically given the current energy situation we are experiencing.
We have many clients in the energy sector. Among them is Romande Energie, the first distributor in French-speaking Switzerland and our long-standing client. We supported them in their digital transformation, coached their teams in our approach, and taught them our agile working methods.
Being informed about your energy consumption thanks to the Romande Energie customer area
Most of the time, we log into our customer area as a reaction so that we can resolve a problem. In the energy sector, the customer area was not necessarily considered a priority. However, it becomes a priority in a climate in which consumers want to know more about their energy consumption and better manage certain aspects of their usage.
It's the actual users that decide whether a product is a success, and by extension, also influence the company's reputation. It was important to properly integrate the user into the development of the customer area, particularly because it's designed for them. A key element of this customer area was not only to offer access to electricity bills but also being able to track energy consumption in real time. Something that, when it comes to user experience, poses challenges in terms of customers' data security and being integrated into the company's IT structure and network.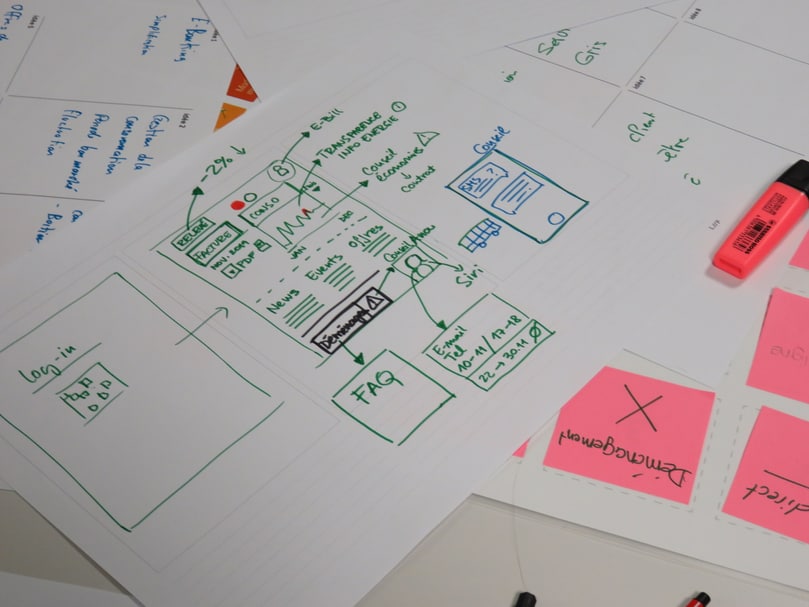 This customer area meets all the needs and is much more user friendly than what is currently used in the sector. Moreover, we had the pleasure of seeing Romande Energie's employees develop their own skills and successfully carry out this project that they started with us.
"My community and I": the programme aimed to reduce citizens' environmental impact
Active in the fields of sustainability and energy efficiency, Romande Energie has set up another promising project that we we supported during its early stages. This was "Ma Commune et moi" [My community and I], a support programme helping municipalities to reduce the environmental impact caused by their citizens. It does this by having a real plan of action to help households reduce their environmental impact in terms of food, housing and mobility, and it is implemented with help from specialised coaches.
We supported them in the prototyping phase of this planned support platform. However, being a digital agency does not mean that we push for digital solutions at all costs. Above all else, we always bring together all the relevant parties in a workshop to identify exactly what is needed and to form ideas for the next steps. This is a really good way of getting a feel for the project, validating where it is heading, moving towards higher value ideas and motivating those involved. It is no doubt a promising and necessary project, and one which we have been delighted to contribute towards.
The energy crisis as an opportunity to improve customer relations
While launching a digital platform is an important step, it is far from the end of the process. Customers' expectations and needs are constantly evolving, and even more so in the current energy situation. If the consequences of this crisis are primarily negative, it is also the time to take action and find solutions to these challenges. It is an opportunity to develop the relationship between customer and energy supplier. It seems rather clear that this opportunity is pushing us to ask more about how we consume energy, making us want a better understanding of the complex workings of the energy supply networks, and, most of all, is making us want to reduce our energy consumption and thereby improve our environmental impact.
One of the advantages of working agile, is that solutions can be further developed to best meet new customer needs. Something that we observed in our user interviews was that the relationship with your customers should not only be managed using digital tools, no matter how well thought out they are. Despite the obvious advantages of online platforms and their measurement capabilities, the customer experience has to be based on exchange and real encounters. Even more surprising that this statement comes from a digital specialist.