As you might know Liip is hiring. If not checkout liip.ch/jobs and see if you find something for you there. ProTip™: Bring beer if you get invited.
It might be interesting for you, our potential employee, to know how a typical day at Liip is for me. So first a little bit about myself. I'm only half a Liiper the other half of me is studying at ZHAW. I'm lucky enough to work and study at the same time without making all to great sacrifices. I'm employed as a software developer but lately I'm doing all sorts of things since the teams now organize themselves at Liip.
So let's dive into this more or less regular tuesday.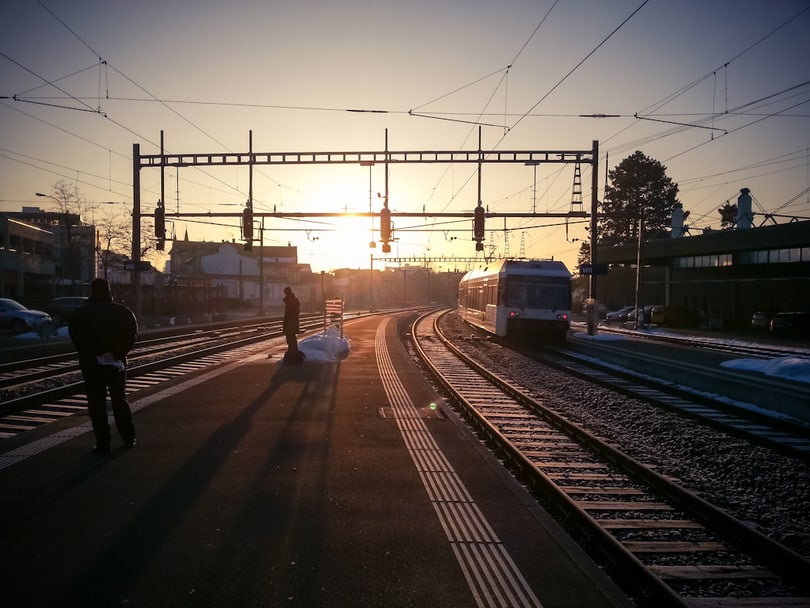 I get up at 07:00 and move towards the bathroom bla bla not interesting. I jump on the train at 07.39 and are on my way to Zürich. Since the ride takes about 50 minutes, I start to work on my MacBook which is my private machine as well as my work horse. Time to find some tickets to work on. Oh the importer of that project needs to change. Let's do that.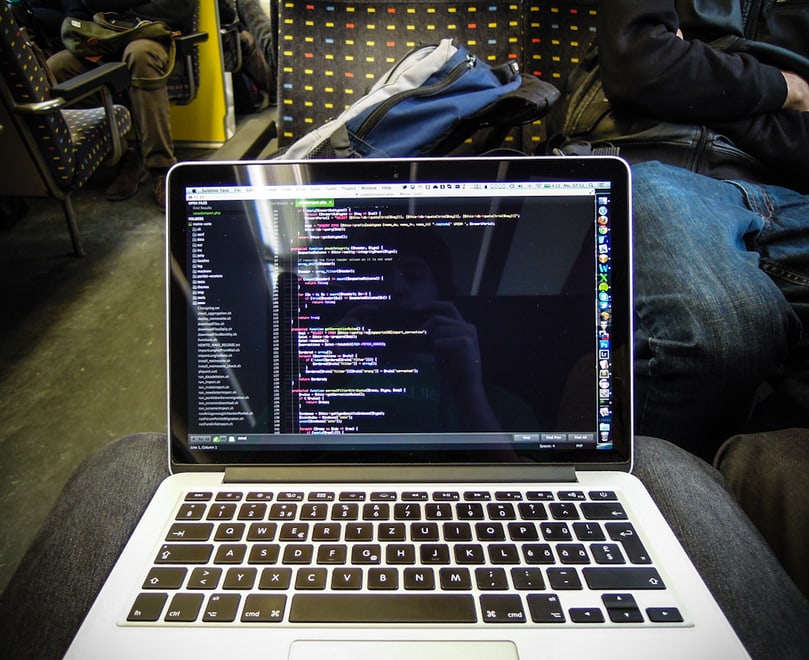 After I get out of the coding zone I'm already arriving in Zürich. It's time to get my bike from the Velostation and drive 2-3 minutes to the Liip ZH office.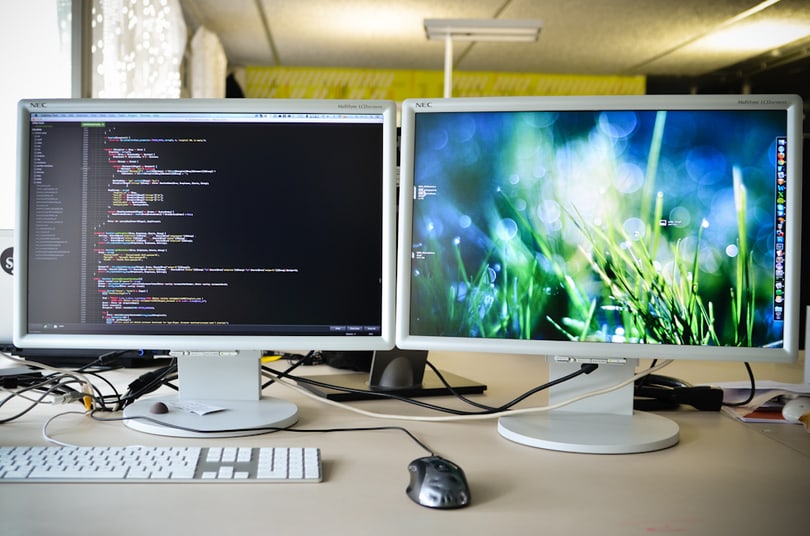 I arrive at the office and connect my MacBook to my 2 beautiful 24″ screens. Let's finish up the importer changes before the Daily starts.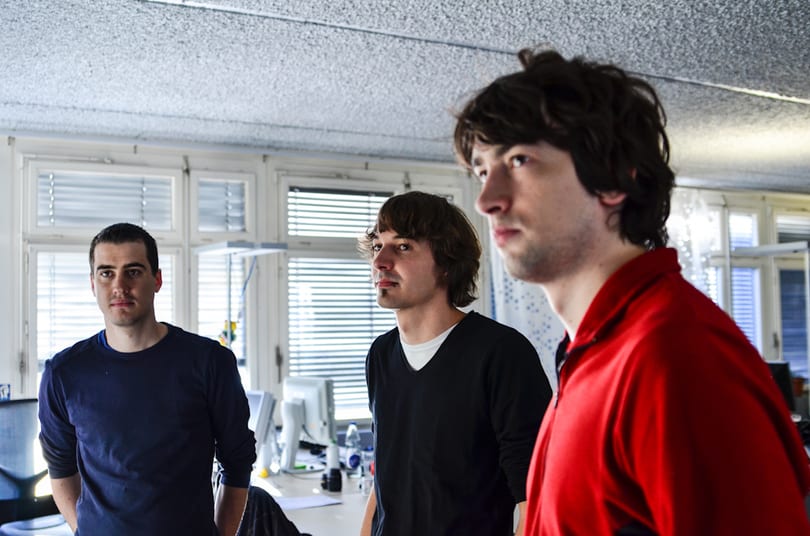 09:00 it's Daily time. My team, called team Lego, stands in front of the scrum board and we discuss with each other what we are going to do today. The business developer in our team asks if anyone has time to help him with an upcoming offer. I tell him that I'd help.
After that me and one half of my team have a sprint meeting where we show the customer what we did in the last 2 weeks. The client can add changes to existing features or change the coming sprint if he thinks it's necessary. We also use this time to get feedback from the client for unclear user stories.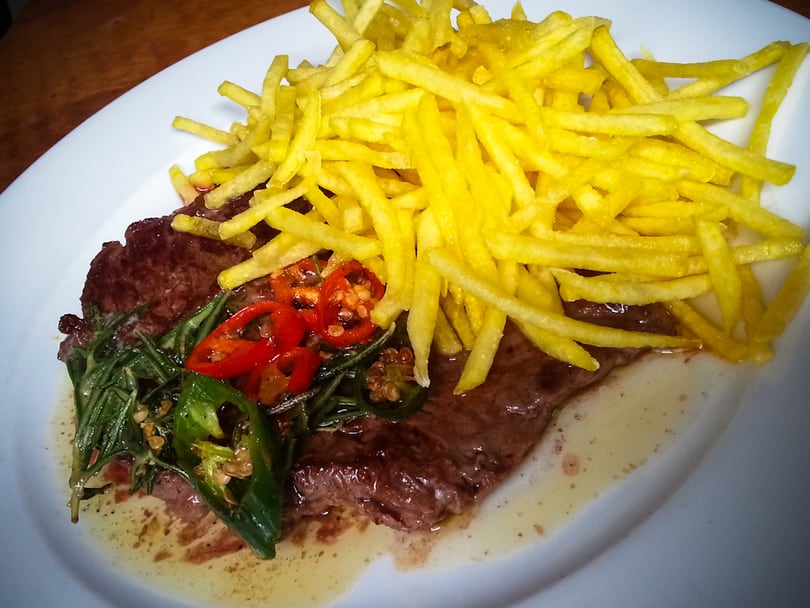 12:00 lunch time, we go to Giardino where most of the company get their lunch. It's almost our mensa but the food is better.
Back in the office, time to form the changes from the meeting into jira tickets and put them on the scrumboard.
Now it's time to see how I can help our business developer to prepare that offer he was talking about in the Daily. I have to read through a whole bunch of stories and estimate them, come up with the right technologies for the job and explain each of them in the offer. It's very different from coding but challenging nevertheless.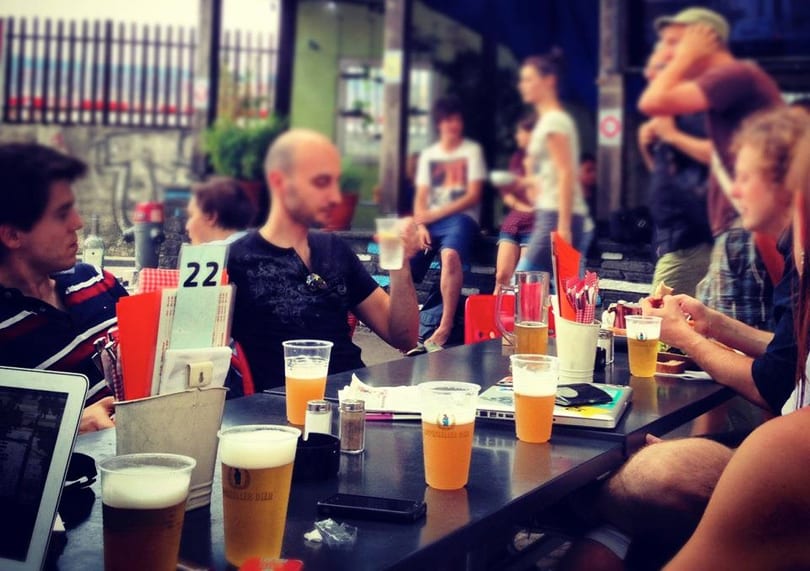 17:00 like a swiss clock the coworkers call for STZBR. Off we are to giardino to have our well deserved after work beer. We talk about software issues but also about whatever comes to mind.
After a beer or two, I take my bike to the train station and get onto the next train.
As you see, the work at Liip is not just about coding. Yes I do code a lot, usually more than on this particular day, but working at Liip is also about the people, coordinating with them, solving problems together and most of all helping each other.
If you think you could fit into this family, give it a try and apply for one of our open positions.