Liip's award history
It all began 14 years ago when Liip was not yet an established digital agency but rather a start-up revitalising the market with websites and mobile projects. Liip was founded in 2007 by four co-founders of two different companies. They already had first employees and wanted to change the digital business. First projects and even the first Master of Swiss Web award for local.ch was one – all in one year! This first Master award resulted from a collaboration between different agencies, and little has changed since then, as few agencies can win the top award in the web universe all by themselves.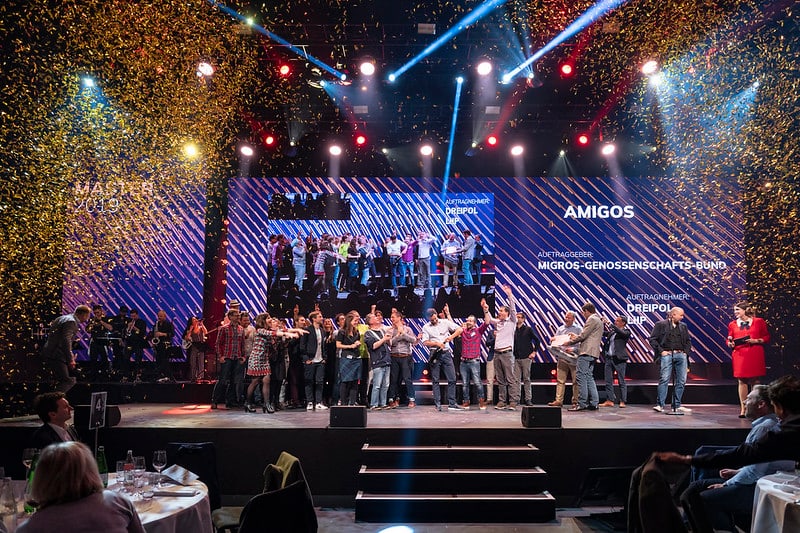 Looking back in joy
Back in the early years, around 10 agencies competed for the best websites in Switzerland. Liip and the Best of Swiss Web awards had both only just been founded when Liip succeeded in snapping up all these awards. In the first two years, Liip won Master twice – what a success story!
But it was not only the Best of Swiss Web that was decisive in Liip making a name for itself. Liip's commitment as an employer and its sustainability efforts were recognised by the Zurich Cantonal Bank in 2013 when it bestowed Liip with its sustainability award. The 'Prix Egalité', which Liip had already won twice, also proved that Liip was concerned about ensuring its employees have equal rights. Liip has also received the 'Meilleur du Web' (Best of the Web) award and the 'Meilleur employeur romand' (Best Employer in French-speaking Switzerland) award multiple times, most recently in 2021. This is because Liip values social working conditions and is active across Switzerland, and participating in competitions across the whole country.
Clients and awards
Liip has repeatedly won the Master of Swiss Web award and has experienced some unforgettable moments in the process. Especially for teams that experience recognition together with their customers and can really celebrate, awards are a factor that welds together.
Long-lasting relations
The collaboration between Migros and Liip is a prime example of this. The two have now been working together for over ten years. In this time, the two companies have already claimed the Master of Swiss Web title twice. Awards also help to cement existing relationships. Clients enjoy winning awards for their projects as this shows that their websites, platforms, online shops and apps are exceptional. After all, outstanding services are seen as even more significant when they are award-winners. It is always great fun to celebrate with clients and to toast our joint success.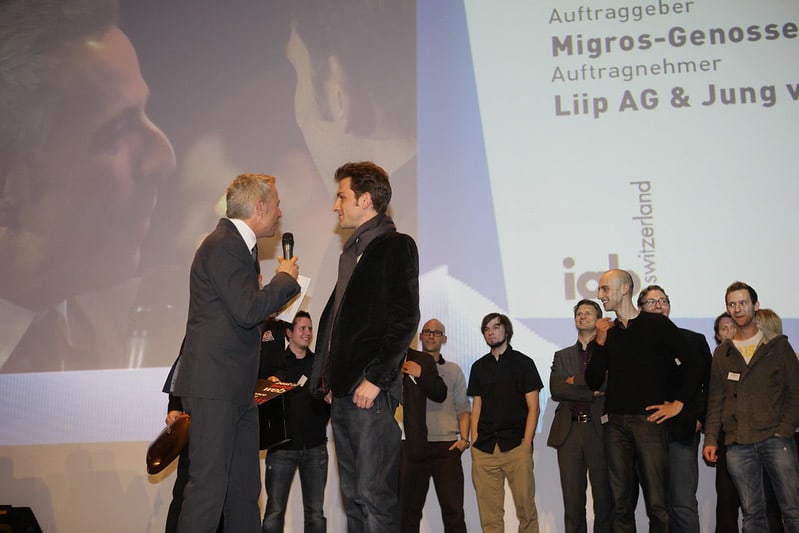 The incredible amount of awards
As the sector grew, so too did the amount of competition, as the awards gained renown. In 2021, 326 projects were entered for the Best of Swiss Web. This is an enormous increase in the number of entries compared to 14 years ago.
In this time, awards have also become part of companies' pitches, promising future clients' success too.
There are always two sides
Ten years ago, entering your project for the award was a quick and easy task: describe the project, add a few pictures and there you had it. Today, it is a lengthy, costly process. With your entry, you have to attach videos, links to own websites and provide a lot of written and visual content. This requires a lot of money, and that's not including any internal costs. In recent years, awards have taken up a significant part of Liip's marketing budget. After all, it is not just entering the competition that costs money but also the gala events, which often lead to expensive celebrations with clients.
Why are awards a thing?
In the beginning, awards helped the agency to gain more publicity. Potential clients pay attention to digital rankings, as awards make a big impression. The proof is in the award: winning a prize is hard evidence of the quality of your work. In the early years, these awards, therefore actively contributed to establishing/strengthening Liip's credibility. In more recent years, countless awards have come up from the most diverse of fields: employer-focused awards, technology awards, regional and international awards – you name it! In the past years, we were trying to participate in as many competitions as possible and present our agency to the world wherever we could. In the short term, this level of participation leads to increased reach and media attention. However, it is difficult to tell how much added value awards really get you in the long term.
Return on investment
It is hard to establish measurable criteria/values that prove whether and how many new clients or projects we won as a result of the awards. This is why, even after 13 years and countless awards, we have not yet been able to make a clear statement about the return on investment (ROI). Our awards have certainly brought us some projects, and it is also very likely that they have assisted us on the labour market by attracting talented employees. As has always been the case, the focus here remains on the soft factors.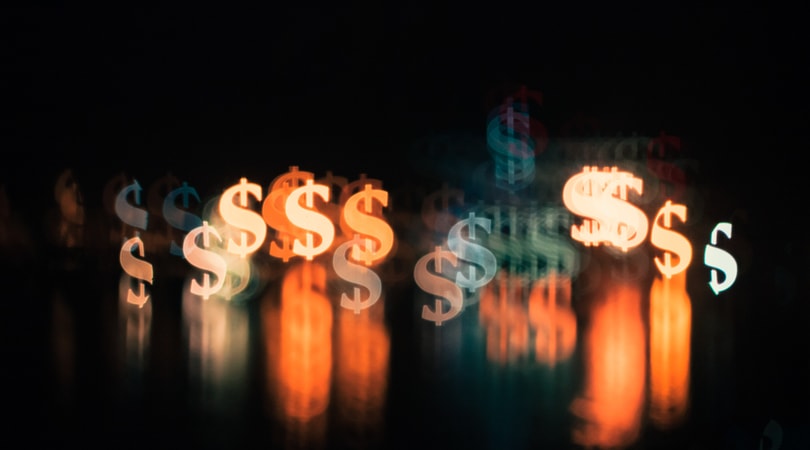 Looking back and forward
Awards also serve as means for reflection, a chance to look back at what was achieved and ensure that we document this. For developers and designers, being able to say they produced award-winning work is also a recognition of their efforts. Furthermore, it is always interesting to see which trends dominate the industry, what the competition is up to and what concepts become mainstream.
Finding the purpose of awards
Once you have made it into the top five ranking of the best digital agencies in Switzerland, it is hard to walk away from the awards. The pressure not to fall down the rankings is immense. Nonetheless, we follow the principle of 'purpose over profit', or in this case, 'purpose over cost'. This is because awards always give us the opportunity to discover trends and receive recognition for our work. But we reduced the number of submissions for awards to a minimum. Liip no longer participates in all of the awards, but rather in a very dedicated way, where it makes sense and where our clients can celebrate success with us.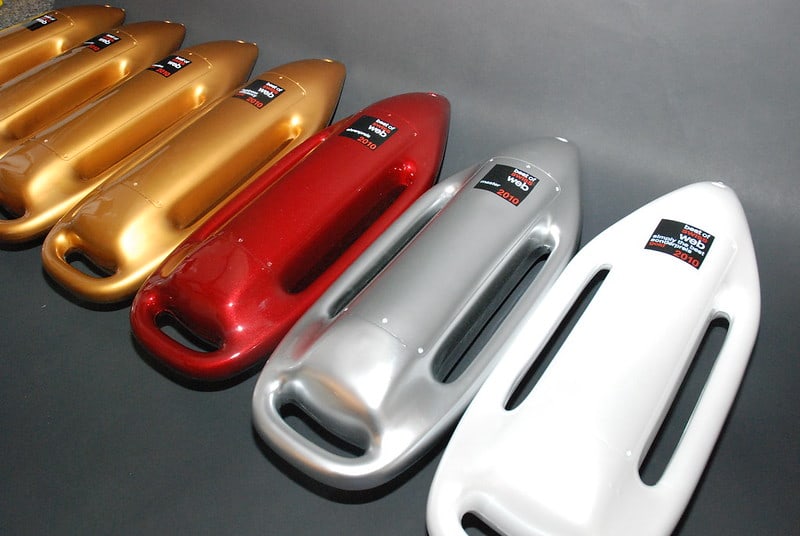 Questions for the future
There are still some fundamental questions to be considered. Today, it is often the awards for the best website or the best app that can be marketed best – they appeal to the public, look great and have the necessary money behind them. But shouldn't the definition of the 'best' website be defined differently now? Should it not perhaps be the one that has most helped young talent in the industry? Or the one that saves users the most time or is the most pleasant to use? Or maybe the one that most promotes social equality or is most against discrimination? And should the best app be the one that makes the biggest contribution to combat climate change? The award landscape will have to face these questions if it does not want to lose relevance. And so will the clients and agencies entering the awards.