A year in sabbatical taught me many things, about life, family and culture, and also about work. We went through different steps, just like during an innovation project.  For me, remaining a beaming Liiper goes hand in hand with a beaming private and family life. This resulted in following our family dream, leaving everything else behind. For a while.
When I joined Liip in 2010, as one of the first "Romand", I had the task to expand Liip's activities to west (french speaking) Switzerland, with the great challenge of opening a new office and creating a new team there. New horizons, new persons, an avidity for advancing towards the unknown… the perfect challenge for the entrepreneur-type-of-me :)
After a challenge, follows another
Fast forward a few years later – mid 2015 – the Lausanne office counts 20 Liipers and runs well – mostly without my help anymore. This is surely due to our efforts to bring the company into self-management, added to the fantastic team of Lausanne Liipers that joined me in our everlasting commitment to build the best products for our clients.
Once this challenge was achieved, it felt to me (personally) like the end of a chapter. Moreover, with the arrival of Holacracy as our new governance framework, I was, as a Partner (then "Liip manager") forced to adapt in that changing organization. I felt something very odd: for the first time since I joined Liip, my motivation diminished.
At the same time, a family dream had come up : getting out of the daily routine, leaving everything else behind to "slow down" and travel the world, just the four of us (our 2 boys, my wife and myself).
At first, realizing such a dream felt totally incompatible with the traditional work-school-life of the typical swiss family that we are… and then we started to think outside that box. And what if… after all?
The need for faith in the unknown
The preparation of our project took about a year, elaborating solutions as we saw the problems pop up, one after another. Finding renters for our apartment, selling our stuff, buying a motorhome, and also… I had to leave Liip, the best company in the world!!
We were confronted by many uncertainties during that path : What countries are we going to visit? Is it sufficiently safe to travel with small children in less developed countries, and for such a long time? Is our planned budget gonna be enough?
No chance to process all our fears at once… we simply had to LET GO. Follow our vision, and analyse and adapt along the way.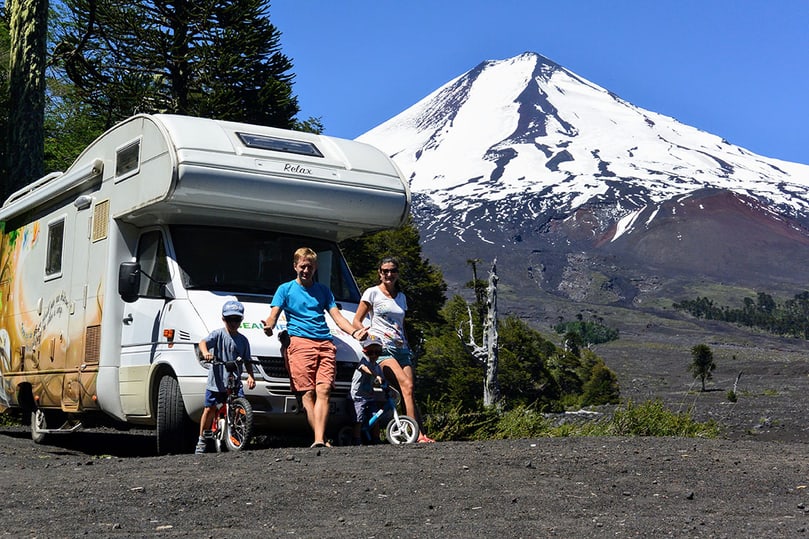 Our campervan was our home during one year.
Wait… doesn't that sound like Agile projects?
Those of you familiar to Agile project management will notice some similarities with the initial phases of a typical innovation project :
Very early excitement (usually during initial UX Strategy workshops) : putting a vision on paper, thinking big without restrictions
Coming back to reality : breaking that all down to actual user stories and tasks and noticing that we will never manage to realize all that we want to do with the planned budget and time our disposal
Yet those are hard truths : budget (usually) remains fixed, as well as the project calendar. So it was for our worldtour travel.
Finally, here we go! On the 1st of April 2016, we left Switzerland. A big leap of faith… towards something that we prepared carefully but can't know in advance all details… just as in a agile project! ;-)
This blog post is the first one of a series on my experience in sabbatical leave. Stay tuned for more!