This event truly showcased Liip's commitment to remaining at the cutting edge of the latest technologies, while actively supporting the development of Swiss companies through these advances. Amongst the renowned guests, we were honoured to welcome members of the IT team from Audemars Piguet, an icon of Swiss watchmaking. Liip developed a unique app for this prestigious company: a digital keyboard that allows sellers to chat smoothly with their clients, regardless of the communication tool being used. This app perfectly reflects Liip's mission: to make technology accessible in order to enhance the client experience, while maintaining the authenticity and excellence that defines the Swiss luxury sector. This event was an occasion to celebrate the union between tradition and innovation, a vital symbiosis for the continued success of the Swiss watchmaking industry.
Tell us about your relationship with Liip.
It's an effective and healthy relationship. Liip clearly isn't a company like any other. Its structure and Holacracy resonate very well with Audemars Piguet. Incidentally, not that long ago we did an exercise at our company, where we said we'd love to be the brand with 3,000 bosses. And the work has always been first class too, so this relationship is bound to continue.
We developed this smart digital keyboard compatible with your sellers' messaging apps a few years ago now. For internal reasons at Audemars Piguet, the advantages of this tool weren't shared externally. What does the future hold for it now?
I often like to use the example of the Swiss bank, Lombard Odier. A few years ago, they created their own banking platform. They decided, "Although it's our platform, we'll offer it to others", and came up with a product strategy. I imagine that the tools we develop, this keyboard for example, or others in event management, are really robust and might interest small watchmakers who can't afford to buy large tools. We might be able to offer them this service by way of SaaS, by subscription and transform IT from a support centre to a profit centre.
When you're in IT at a company like Audemars Piguet, what do you do to move things on in terms of technical innovation?
Above the door of the office occupied by our CEO, François Bennahmias, there's a plaque which reads "Do or do not. There is no try." - Master Yoda. So really we're just encouraged to try and go further each time. By the way, many of our most successful watches simply came from watchmakers who started working on them without telling anyone. Then one day, they just went to the CEO and said "Do you like it?". That's the culture at AP. The IT department has evolved hugely. Ten years ago there were 15 people. Now, it's nearly 300 if we include external workers. Our challenge is to innovate, to reinvent ourselves again and again while maintaining the foundations.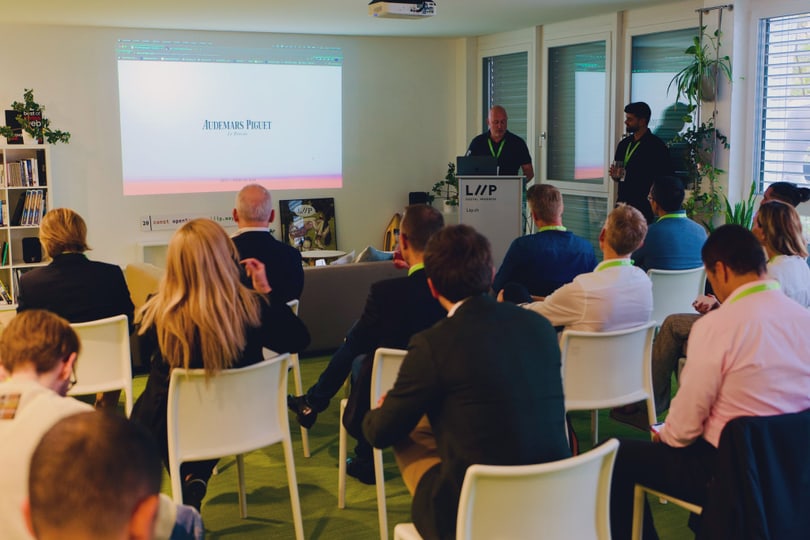 If we take the very topical issue of AI, in your opinion, what role will it play in the world of luxury watchmaking?
The aim is not to be the first to release something. The aim is to release something that makes more sense at that particular time. True AI, is a topic. I think we're quite open to the idea of making use of these tools – firstly, to improve the everyday life of our colleagues in all sectors, and secondly, without giving away any trade secrets, to optimise personalisation and consider the creation process from another angle.
And Web3?
There's also a lot of talk and testing around Web3. I have no desire whatsoever to make a watch in 3D in an NFT. I'm not interested in that, and I don't think it would interest anyone at our company. Tokenising watches, on the other hand, yes, that makes sense.
Can you tell us more?
Among other things, I look after the CRM platform and I imagine that CRM in its current form will disappear in the near future. I think we're going to have more and more clients who won't necessarily want to share their information with us. And that's OK with us, because it's important for us to have this confidentiality. Nonetheless, we still want to be able to offer them new things. When you tokenise a product, you send a message to the token, not the person. You can do a WalletConnect, and when you disconnect, that's it, there's nothing more. That's hugely important because you have confidentiality, respect for your client and their data.