Liip has reason to celebrate. A lot has happened since 2007 when Liip was founded. Time after time, Liip has explored the path untrodden, combining innovation, sustainability and proximity to our clients. An excellent opportunity to look back at 15 years of being a high-tech digital agency, and to look forward to 15 more.
A brief history
In 2007, we started out as a small agency founded on what were at the time quite foreign concepts: having consistently methodical, agile software development and focusing entirely on being open source. It started with the programming language PHP, which Liip was then involved in developing. And two small offices on Zurich's Langstrasse and in Fribourg's industrial district.
Co-founder Christian Stocker, who still really enjoys programming himself, reflects on this time: 'Back then, we were still publishing new solutions on our blog as there was so little available at the time'. Seven years later, the number of employees was up fivefold, and with 100 employees, Liip was able to expand its range of services: in addition to developers, experts in user experience and e-commerce were now on board too. We opened two more offices, in Bern and Lausanne. The approach of developing agile platforms instead of just websites spread throughout the world.
The next logical step in the agile working method came in 2016 when Liip introduced self-organisation. This made Liip one of the first companies in Switzerland to use holacracy as its organisational model. Liip was no longer just known for its innovative client projects but also for putting its values into practice, namely for using self-organisation, having a social working environment and being sustainable.
Co-founder Nadja Perroulaz explained that 'for us, sustainability means recognising the needs of the generations to come and offering flexible part-time opportunities for everybody'. From the outset, she has always put the focus on employees and has been working to promote New Work even beyond Liip.

Digital progress for over 1000 clients
15 years of Liip also means 15 years of working with Migros. We conceptualised and developed the first version of Migipedia, and won a Master of Swiss Web award for our work. We won our second Master of Swiss Web in 2018 for the social shopping platform Amigos, the fourth Master award overall that our digital agency had won. Freitag, the Richemont Group and Die Mobiliar are also long-standing clients of ours. Of course, we don't just have big companies in our portfolio; we also work with Swiss SMEs, start-ups and public authorities.Liip now realises their clients' digital projects from six offices across Switzerland.
Co-founder Hannes Gassert, who was heavily involved in opening the sixth office in Basel in 2020, said that 'for me, digital progress means continuously forming real partnerships and finding new, sustainable ways to achieve fair and meaningful digital results for our clients'.
Having geographical proximity, and the resulting cultural proximity, to our clients is essential for Liip as this independent digital agency stands for Swiss quality and local development. Liip creates digital solutions for everything from strategy to user experience, data and analytics, content, websites to apps and e-commerce. 15 years of experience in consulting and implementation has led to increasing and more meaningful digitalisation. 1089 clients across the whole of Switzerland are already using our services.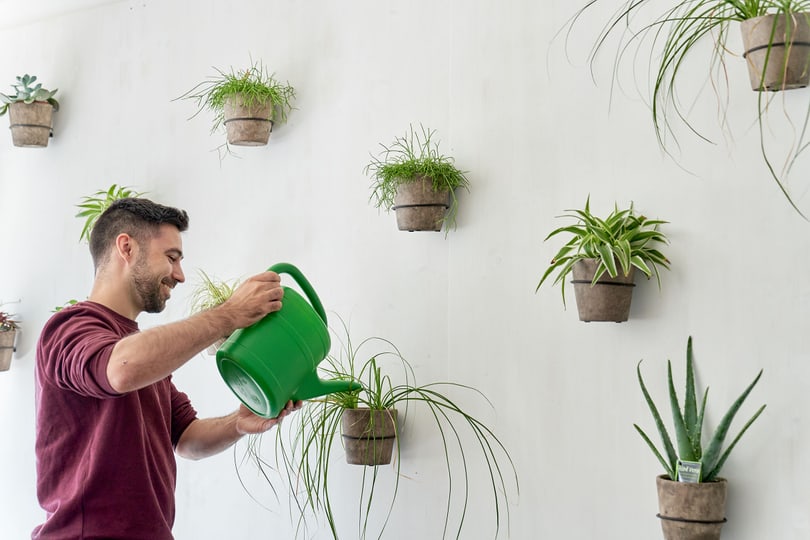 Systematic sustainability
Liip is one of Switzerland's largest independent and financially autonomous digital agencies. Wew have made a conscious decision not to join in with the continuing consolidation in the industry to form international conglomerates or with the nearshoring trend. Instead, Liip concentrates on providing Swiss companies with sustainable Swiss solutions – digital progress made in Switzerland. As a progressive employer, Liip enables its employees to have a good work-life balance and, thanks to holacracy, encourages them to have an entrepreneurial spirit. The three pillars of sustainable development have always been at the heart of our company's development. Liip has therefore been climate neutral since it was founded and actively promotes environmentally friendly business practices.
'As entrepreneurs, we have always understood that we bear social responsibility for our actions. This is why we combine the three aspects of sustainability: social, ecological and economical. And after 15 years, we are more systematic with this than ever', added co-founder Gerhard Andrey, who is now more commonly found at the Federal Parliament building than at Liip since his election to the National Council.
The founders are optimistic about the future as there is still a lot of exciting work to be done. The market continues to develop at a faster and faster pace despite the pandemic. Staying on top of things so you can keep looking ahead with confidence takes courage and drive. The heart of Liip's strategy is to have long-term solutions in terms of relationships with clients, constantly reinventing the organisation, optimising working conditions and having a technological focus. Something that we can all agree on is that 'Switzerland will need digital human progress over the next 15 years too'.