Back then
There was a tiny Rita known as "esponjinha" (little sponge) due to her delight in spending time with friends drinking a good glass(es) of wine, beer, rum, tequila, whatever. The matter was enjoying the moment, but as a sponge, that moment could last long and long because even tiny, I always managed to "absorb" a lot! … What people didn't know, is that my absorbent feature is actually a secret pleasure – not on drinking liquids (Alain Frapolli knows it well since he "forces" me to drink water every day) but – on taking the time to observe, to talk, to read people and empathize. Not (only) as a social demand, but because I love capturing details from my surroundings. Not just sensing people, also animals, objects, spaces and ubiquitous things.
Since a child, I've always liked the peculiar characteristics or circumstances. I like coincidences and differences, because I DO notice them. My visual memory supports my voyeuristic (not sexual related) side of life. I could spend days in a train station sharply observing the tiniest complexities. Maybe because I like making sense of things, maybe I look for details that I can relate to each other, trying to find patterns and orders for a bigger picture. Maybe I always had some sort of obsessive-compulsive disorder that drives my compulsory behavior of solving things for my own relief… Anyway. As a sponge, I've been gathering all that information, and regarding humans, it is what has been leading me to work as a User Experience Designer.
Choco & Cheese times
I come from Portugal, a country full of skilled and motivated people, but with less and less opportunities to strive as here in Switzerland. But that's not (only) what took me to Zürich. Half my heart had already moved here. Renata, my 10 years partner and soon wife-to-be was working around and the future seemed brighter for both.
Two girls, big culture clash, no friends, no family, expensive life and no clue of german … what could go wrong?! Well, actually not much if you strive enough to find a company that thinks just like you do!
The big start
I applied to Liip as I applied to many others, but I never knew how lucky was I about to be when I got offered the first Liip interview. I remember it like yesterday: super nervous but super engaged! Zahida and Noora were tough and soft, strict and kind, curious and discreet. "Great feeling" thought I, and wasn't I right?! Thanks for the opportunity! Not too long after starting, it felt like paradise! Let's not talk about problems, of course we all have them, but the benefits, the atmosphere, the people…
3 years of pure joy!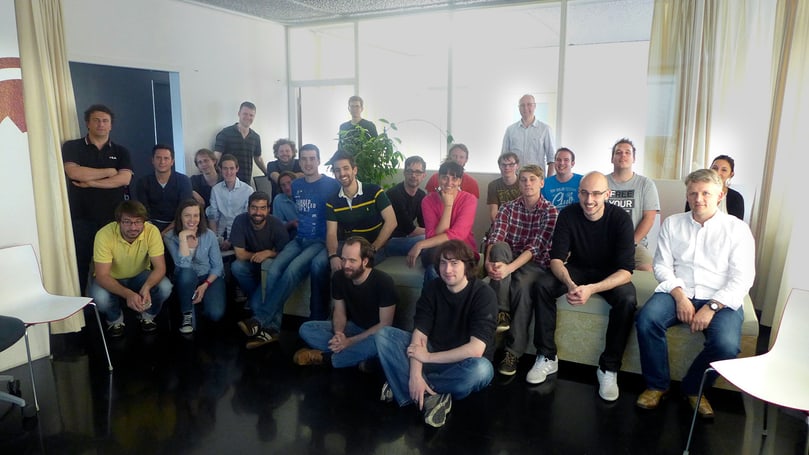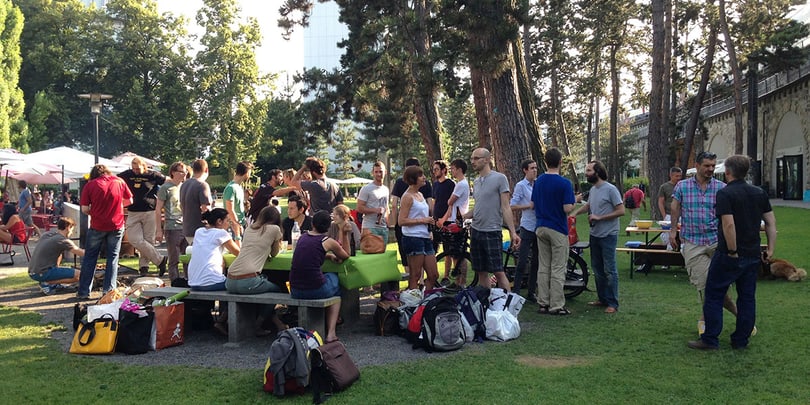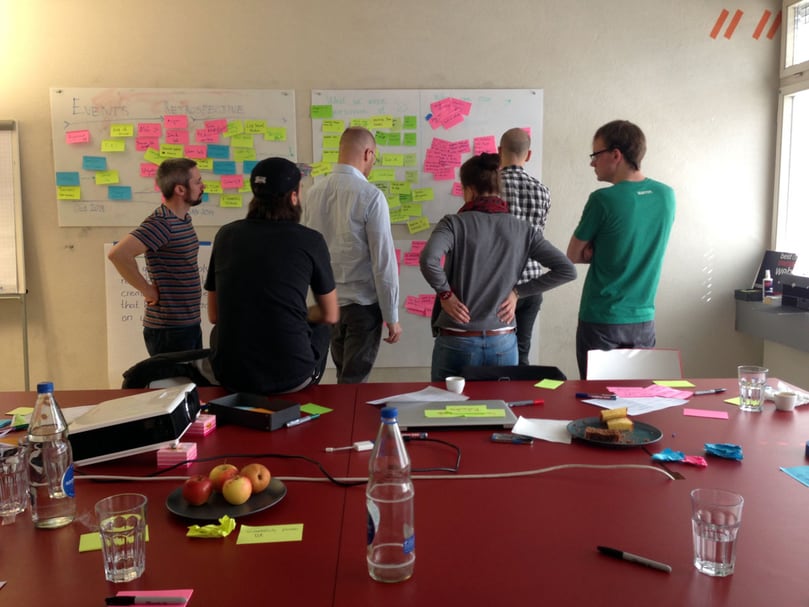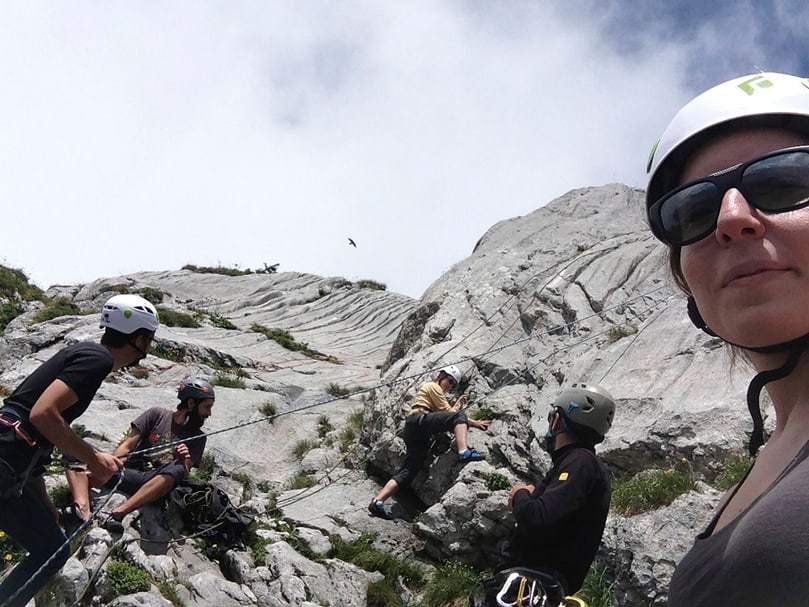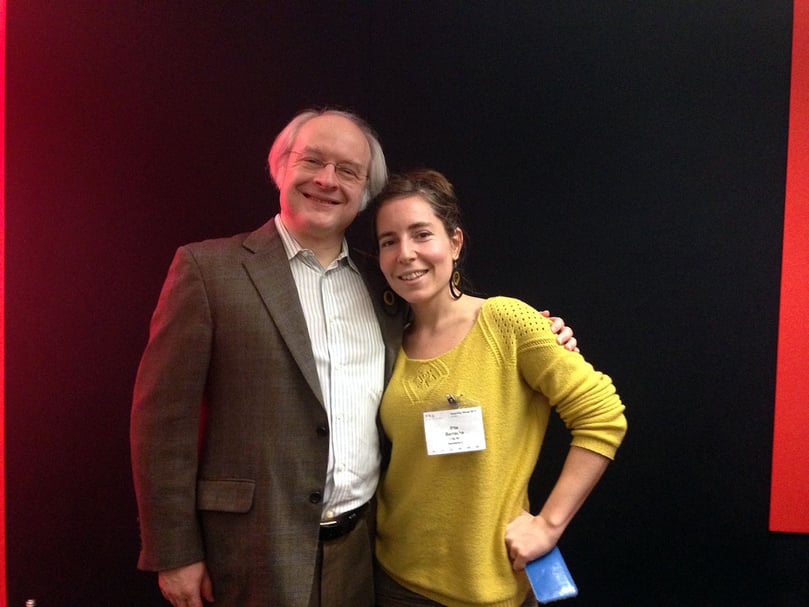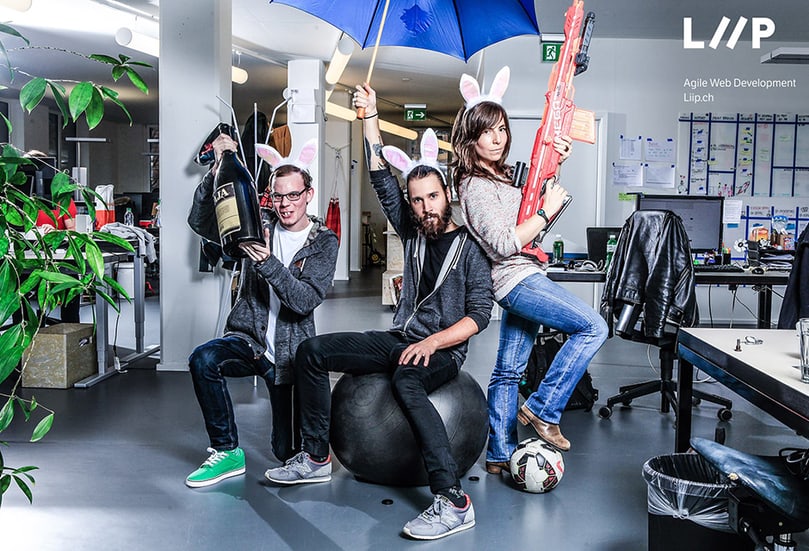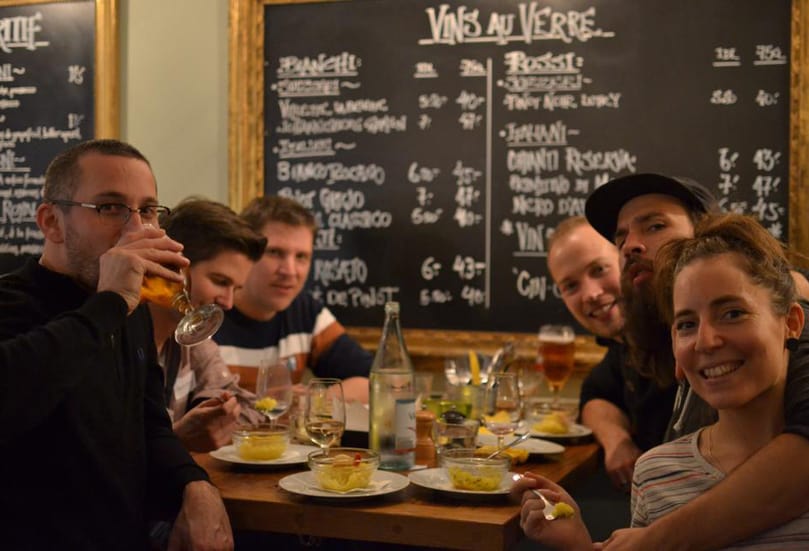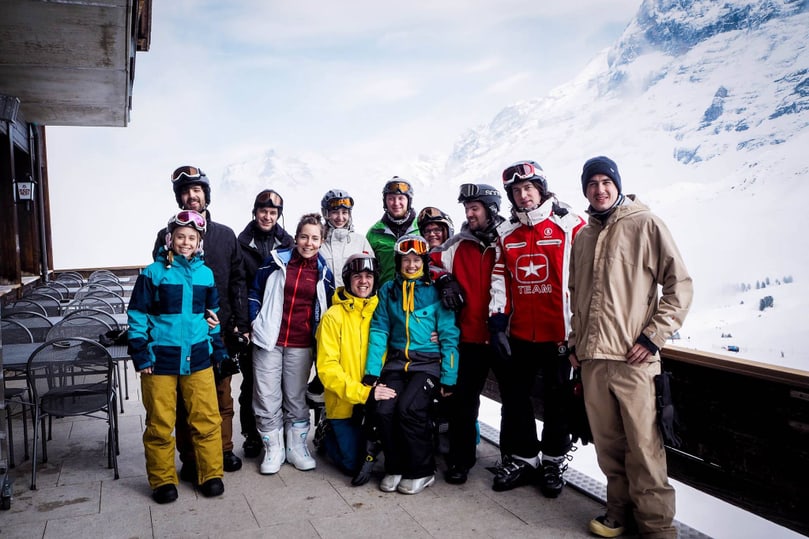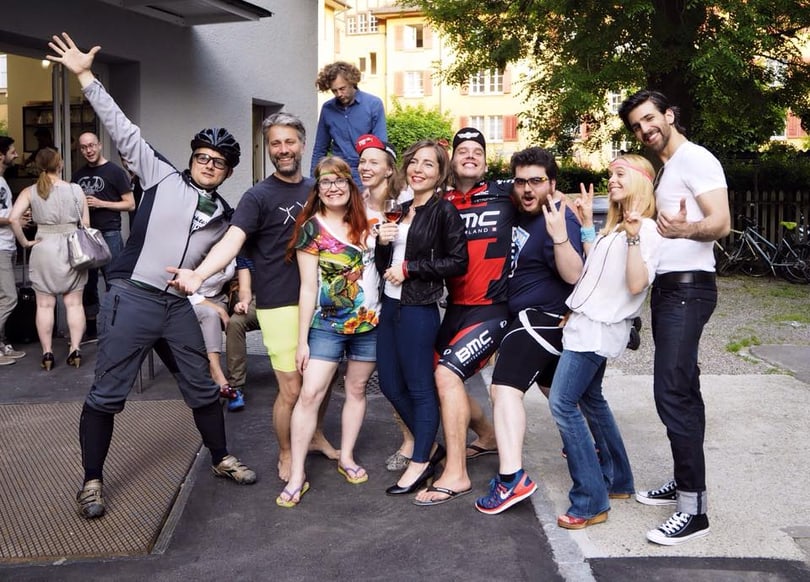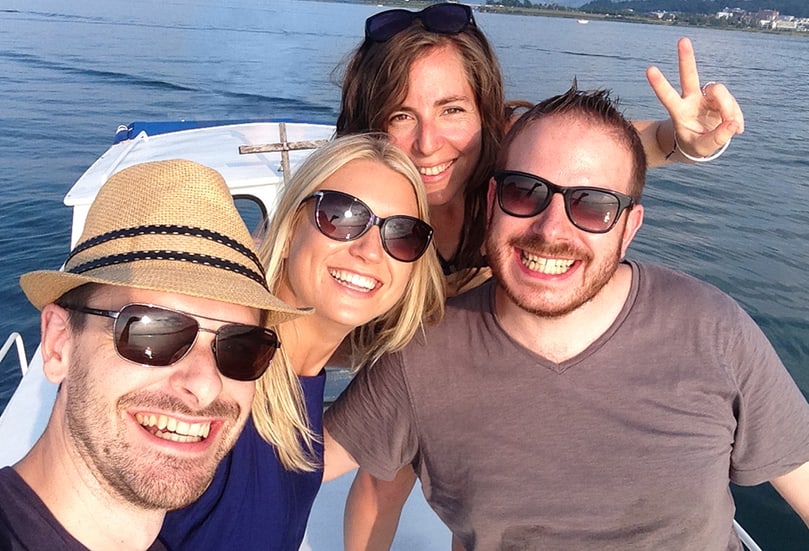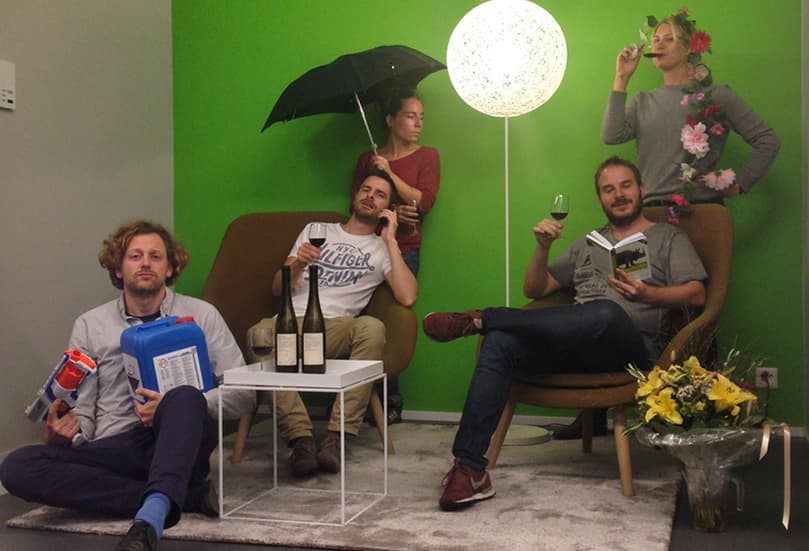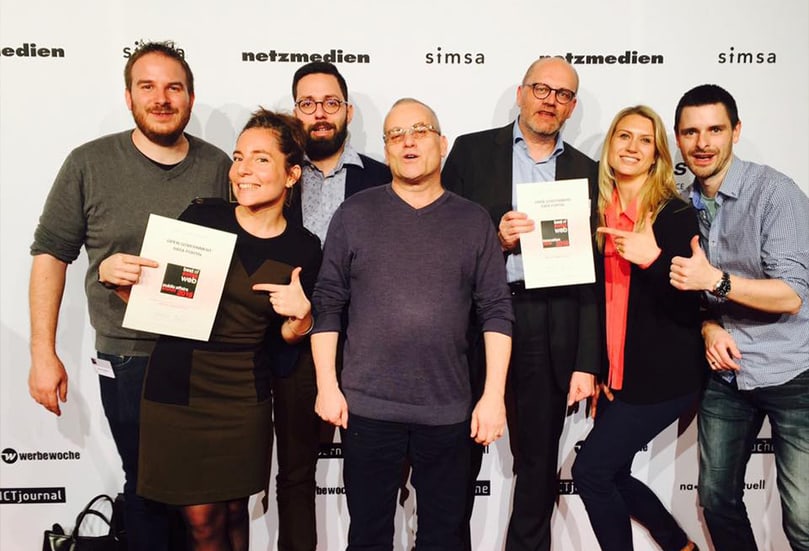 Liip invests in further education
I've just arrived from a User Experience Design conference in New York and one in Lisbon. I've been in Stockholm, Berlin, London, Basel and Lausanne. Every year I take the chance Liip gives its employees to empower themselves, supporting the attendance to talks, workshops, courses, trainings, etc.
More than hiring "know-it-all-ers", the goal is to involve people who care about personal AND community development. Working (for real) is part of our job, but as said, the core culture of learning, sharing and collaborating is pretty relevant too. Liip looks for people who trust the natural process of growing: learning with your peers. It almost feels like a family (aka "FamiLiip") where each new employee is a sibling you get to know and get raised with, sharing great moments and experiences for mutual progress. Together, work becomes easier, faster and better.
What would be the point of joining Liip if there was nothing to (l)earn? Besides the awesome projects' collaboration that keep improving my skills, I earned trust, friendship and a great working environment!
Liip hires great people
Unfortunately I didn't have the chance to get closer to all of you, however I want to show my gratitude for everyone involved in this journey, really really every Liiper, but especially these who:
backed me up as a User Experience Designer (Zahida Huber, Noora Suurnäkki, Andreas Frey Sang, Jan Hug, Benoît Pointet, Andreas Amsler and all the UX newcomers)
challenged me the most (Benoît Pointet and Tonio Zemp)
partied without borders and danced till exhaustion (Christian Stocker, Michelle Sanver, Loïc Schülé, Colin Frei, Cédric Hofstetter, Kilian Schefer, Philipp Egli Jung, and many more!)
supported my integration (Timo Bezjak, Christoph Meier, Melanie Mächler and Mélanie Meyer Martena)
implemented my designed pixels like badasses (Bartosz Podlewski, Jürg Hunziker)
showed me great hearts and souls (Colin Frei, Stefan Oderbolz, Kevin Müller, Tiziano Rullo, Stefan Bucher and Christina Henkel)
kicked some asses bringing power to women (Nadia Fischer, Darja Gartner, Laurence Desarzens, Nadja Perroulaz, Jennifer Bächtold and Vera Rappold)
fought for LGBTQ causes (Rae Knowler, Mikkel Høgh, Benoît Burgener, Jan Hug, Michelle Sanver and Theres Scherrer)
became the Portuguese Liip crew (Laura Helfer Carvalho and Pedro Couto)
are rather quiet but deserve a mention for being great persons (Tobias Schultze, David Buchmann, András Czövek, Emanuele Panzeri, Maximilian Lemke, Christian Riesen, Oliver Price and Demian Holderegger)
were Management/Partners and made the move towards a flat organization (Gerhard Andrey, Hannes Gassert, Nadja Perroulaz, Lukas Smith, Christian Stocker, Tonio Zemp)
and all the other Liipers who I love undoubtedly too.
Liip is all about the Liipers spirit
You join and you live it. Changing it too.
It's diversity, learning and sharing.
Is creating an encouraging ecosystem where your ideas aren't less than others'.
Is collaborating with great clients, seeking ways to improve their (and their customers) lives.
Is being responsible, striving for a social and environmental awareness.
I know it sounds like a sales pitch, maybe I'm just super nostalgic, but I bet there aren't many hands up if I ask "Who else works in such company?" (Liipers don't count! hehehe)
And for sure, no one happily writing a blog post related to work around a 6am insomnia on a Saturday!
Lots of love,
and thanks for everything.
Rita Barracha,
proud Liiper since 03/06/13