Swiss-Info received an order from Parliament to offer a platform for supporting the integration of migrants. The Together app is able to do the job with its versatile Quiz offer.
Discover more about the services User Experience and Mobile our digital agency has to offer for you.
Users find out about Switzerland in a fun way and increase their knowledge about the country along the way. The Quiz app covers lots of topics that are constantly updated. The content is available in seven languages, including Arabic.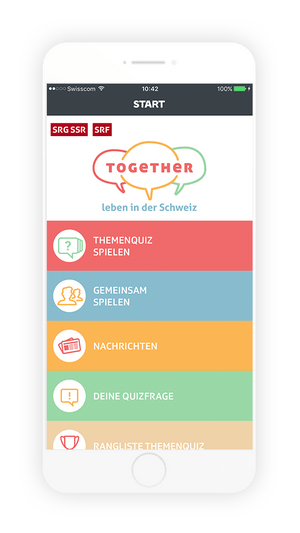 Client
SRG SSR
Solution
together-in-switzerland.ch
Awards
2017 Best of Swiss Apps Silver "Campaigns"
2017 Best of Swiss Apps Bronze "Swissness"