New Adventures in Nottingham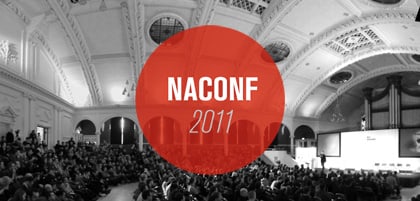 So last week I was at « New Adventures In Web Design». There are already some great reviews of this event, so I'll keep mine short. To start with a quote freely adapted from Tobias S. Gibson:
Great people talk about ideas.
Average people talk about things.
Small people talk about other people.
Therefore only a few words were devoted to frameworks and technologies on the conference. In fact ideas were presented (not always new ones, but always by great speakers). The following are some of my thoughts about the conference.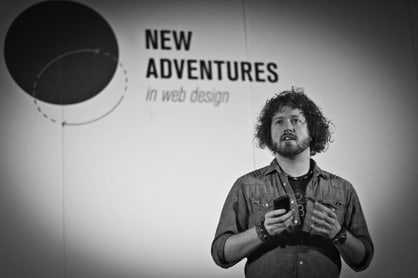 Veerle showed neatly in «Unraveling the Mysteries of Inspiration» that fresh designs don't grow on trees. They need to be discovered or even invented while experimenting with proper use of technics.
I especially liked the presentation by Andy Clarke with the title «Once Upon A Time On The Web». He asks to actively manipulate the pace of the user with design elements, similar to movies. This talk sure is worth to been seen because he explains his principles with Western comic strips!
Also during the whole day multiple speakers promoted these buzzwords: Responsive Design, User Experience, Design Principles. Three fundamental units of mature web design to me.
After having such a great experience in Nottingham I hope there will be a #naconf in 2012. Personally I would welcome workshops as well – so we can apply the ideas right off to the web.
Remark: Links to slides and videos follow as soon as they're available.