From the past to the future
Back when we were young and wild and free
Chregu talks from the inside about an exciting journey into the beginnings of software development and open source. What was before Slack and Teams? There have been shitty chats and special pages. Chregu started early with this internet madness. And yes, that's when open source started.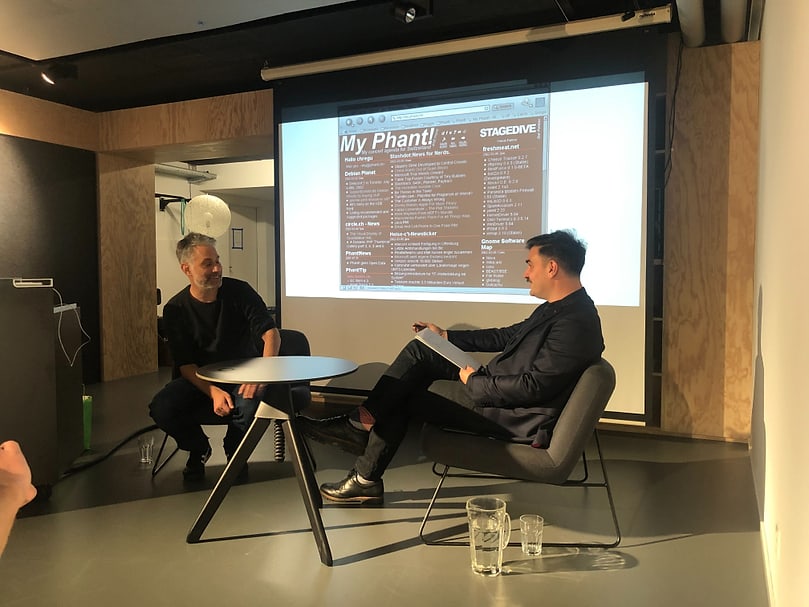 Business and personal topics
Diversity and Inclusion Brainstorming
When was the last time you did a brainstorming session with 25 people? We talked about what we want to put on our agenda for the upcoming year and what is holding us back and moves us forward. The brainstorming was facilitated by our diversity advocate role fillers Joelle and Josef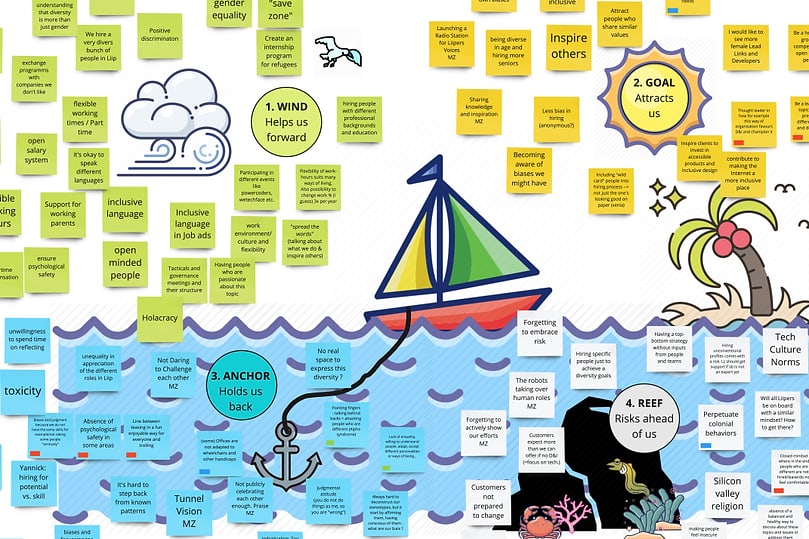 Liip radio - it's becoming a thing
We rise radio. Our potential new platform to share information and inspire other Liipers, presented by Daniel. A good example of an employee taking individual action within a self-organised company. And how to kick-off an idea in a 10min lightning talk.
Vipassana
Yes, the meditation type people are practicing in silence. Thanks to Manu there was a 45 minutes discussion about what vipassana is and how every human can benefit from it. If you want to dive into that subject, there is a TED Talk for you.
Don't miss the techy part
Game creation for everyone
Easy peasy game creation. Basile shows in a live demonstration how to create your own (2D or 3D) game in 3 minutes, including a working demo, using Unity, the cross-platform game engine. This talk shows interesting insights on how game development can be done on a small and large scale.
Furthermore, we also had David presenting the completely open-source game engine Godot in a 10min lightning talk.
Svelte and why it is awesome
A lot of code was promised in the talk of Sascha and that's what we got. How often did you think of DX (developer experience) in the past? A lot of insights on how to use and coding in Svelte was given.
So where is the Fun?
Yes there was a Party too. Every location was celebrating in their office. Before the party started there was skribbl. A game you can play remotely and all the people in the room can help guessing the word. It was great fun to feel the competition and connection all over Switzerland and in every location.