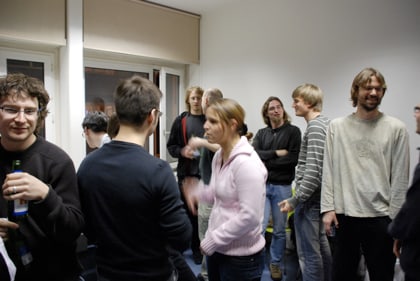 Last Friday, we had our first internal Liip Apéro for celebrating the launch of Liip here in the Zurich office. All 22 Liip employees (two – Kristina and Patrick – start soon and Markus isn't on the list, yet) could make it to Zurich. So for the first time this whole new company was present in one room. Which was quite amazing for me (and the others from the founders) considering that we were maybe 3 people two years ago.
As one of the highlights of the evening, we raffled the very last Bitflux t-shirt (won by Thierry), and the very last liiPod (won by Kristina). And after that, we headed over to Rossi, for many many more talks and drinks :)
More Pictures can be seen on my blog-gallery.