Google Analytics Metrics and Dimensions Cheatsheet
Discover more about the service Analytics our digital agency has to offer for you.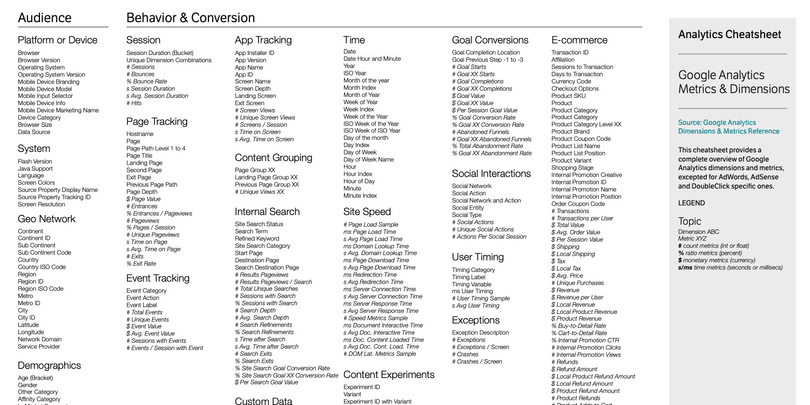 There are times using Google Analytics when you don't remember the name of a dimension, or wether it's even a dimension or a metric … There also are times when you even wonder how much details does Google Analytics capture about a aspects of the user interaction on your website or app.
For such times, here's a PDF cheatsheet of Google Analytics dimensions and metrics, as visual summary of the official documentation.