Design thinking is a problem solving method we use everyday!
When preparing a design thinking workshop for my colleagues, I realised that we do practice design thinking everyday as designer but often our clients don't realise it. One of the reason, is that we don't extensively sell our service under the name of design thinking. But it is the foundation of every step of our work. Design thinking is a method with many tools and techniques. It is often used in user experience, customer experience and service design as an output.
No matter they are small or big project, we keep the end users in the center of the solution for every project. As user experience designers, we apply these tools and techniques to projects depend on the status and the type of work. In other words, we are using design thinking method at liip without people realise it because it is the baseline in order to create great user experience.
You don't know what to solve? Then, you are right on the track.
Business problems are complex and difficult, and often are hard to explain. It seems that there is no right solutions for them. It can be hard to know where to start and what to solve. Don't panic! That's a good time to start!
The discovery phase 1
We start with a discovery phase, when we empathise with the users through interviews and observation. When people are involved in a project or business for a long time, often they think that they know their customers well. However market trend changes, so do people's preferences and lifestyle. It is important to update time to time, and reflect on what has impacted our customers and how they feel.
By analysing discovery phase, we can collect insights and problematic issues where we can bring to the next step, "defining a problem".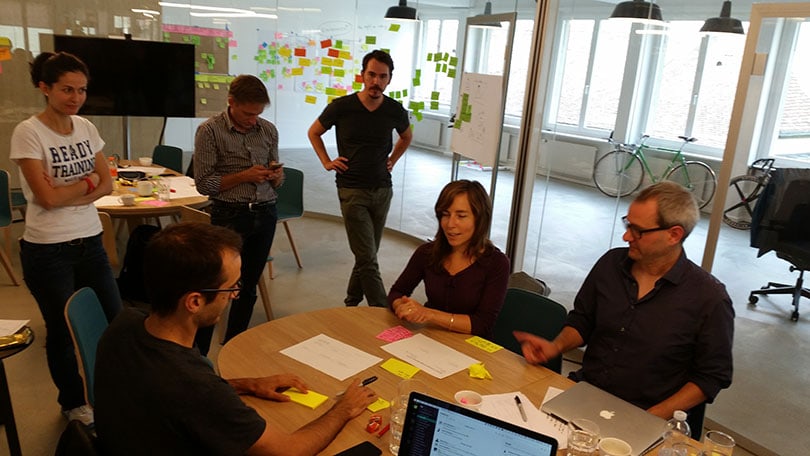 Writing a good problem statement shapes to the right ideas.
Based on the outcome of discovery phase, we can gather insights. While analysing the insights we can see a patterns and critical topics in the area. It's time to find focus area by identifying problem statement. We start with question; how might we…… This shouldn't be too small or too broad. We should give some space for creativity.
A bad example is: How might we redesign a hotel booking app for everyone to reserve accommodation. (The solution is already provided and for everyone is too broad)
A good example is: How might we redesign booking process for digital savvy users to integrate seamlessly in their devices. (It gives a room to explore and areas to focus)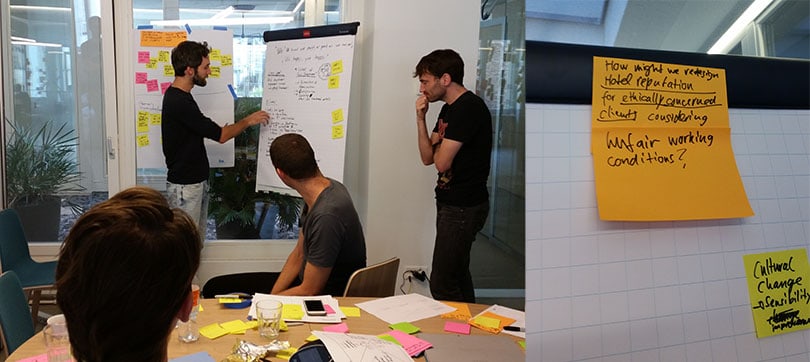 Design thinking will show you the way how to reach to the solution!
We are living in the era when tons of information and digital solutions are available. They should be structured easy to use rather than consuming our precious time. User centered design is essential for complex problems, hence Design Thinking method is widely used in many industries.
Common mistakes are often jumping into solution quickly. We should not discuss from a feature list but questioning what is the insight and what would be the meaningful solution. In this way we can pave the way to the right direction and we will get there at the end.