Is holacracy crisis-resistant?
We have been using holacracy – one of the best-known forms of self-organisation – since 2016. Over the past four years, we have repeatedly been asked whether this organisational structure would still function in a time of crisis. After three weeks in a state of emergency, we say YES – self-organisation also works during a crisis. After all, a crisis is simply a completely new market situation to which the company must adapt, and that is exactly what this system was made for. Crisis management here follows a radically different organisational structure to traditional organisations and their crisis unit.
Self-organisation in the era of COVID-19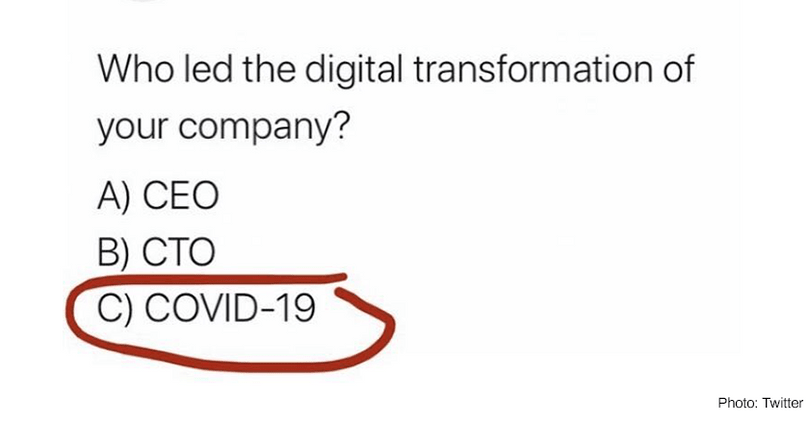 The first confirmed case of coronavirus in Switzerland, at the end of February, also prompted some changes for us. We immediately created a role to take responsibility for handling the escalating crisis. This role was created within the 'People' circle. The aim of this circle is to ensure a healthy relationship between Liip and Liipers. For this reason, the role is right where employee welfare is the focus. The role has the title 'Influenza Specialist'. The Influenza Specialist's tasks are constantly adapted and expanded to meet organisational needs. This gives the role the authority it needs to achieve its objective (which we call its 'purpose'). To begin with, this role was held by two experts from HR and Marketing and Communications, and they have gradually been joined by people from a variety of divisions. There are currently nine people holding the role. Each person has a different focus, but they all share the same goal: to maintain the company's vital processes. Local roles have been created at the five different locations to support this central role (for example, with the logistical distribution of hand sanitiser).
A crisis unit, the Liip way
The role 'Influenza Specialist' is not very different to a crisis unit. However, our crisis unit consists not of the highest members of the hierarchy, but rather of those with the expertise required to meet this challenge. As always in self-organisation, people are selected based on solid reasoning and not on their position. Self-organisation is designed to ensure that everything happens very quickly. Various scenarios were considered and implemented over the course of a month. Daily operations had to be adapted to the new market situation, and the legal foundations were changing virtually by the day. Traditional crisis units often already have pre-existing plans and scenarios. We didn't have a prefabricated crisis set-up: all activities and scenarios are developed in line with the current situation and are transparent for all employees.
Because everyone is working collectively, employees have an opportunity to contribute to other roles. This generates lots of creative ideas that can then be pursued – meaning that the entire company has skin in the game.
Having well-informed employees pays off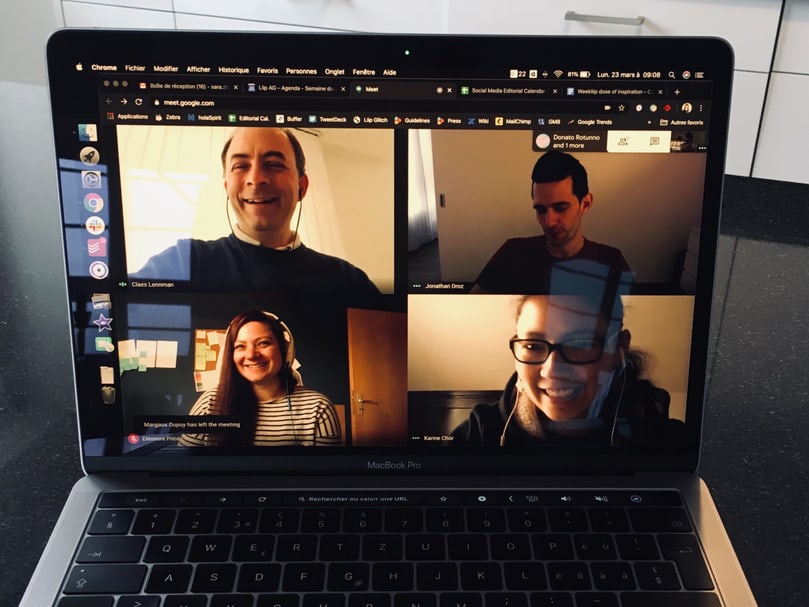 Communication is a key part of crisis management. Concerns and the need for information have risen considerably in recent weeks. Employees must be given comprehensive, competent information so that they can continue to focus their full attention on their own work – because reassured employees are strong, efficient employees. We communicated information about the crisis via the Slack messenger app. 14 push notifications have been shared via the #announcement channel in Slack since February. All employees are subscribed to the #announcement channel and shouldn't unsubscribe. Other channels covering the coronavirus crisis have been created to provide a space for discussions and questions. For example, #ask-corona for questions about the measures being taken. #corona-diskussions is a public discussion about the current situation. The #corona-childcare channel discusses the many issues faced by the fathers and mothers among us. Like other organisations, we have created an internal Wiki page that now has 12 subpages. These offer information about the Federal Council's regulations and measures, as well as company-specific updates. On slack we get instant feedback regarding whether communications were reaching employees.
Communication reinforces culture
Throughout this crisis, we ensured that we communicate immediately after the Federal Council's press conference. This means that employees can be confident that they have not missed anything and can continue pursuing their work activities. At the beginning of the crisis, updates primarily covered hygiene-related measures and promoted the 'how we protect ourselves' campaign. During the second phase, this was followed by information about voluntarily working from home, which quickly became an appeal for employees to switch to working from home completely. The benefit of this proactive information structure was that employees started staying at home earlier than in other organisations. They discovered at an early stage that they could trust our crisis communications and quickly find all the information they needed, safe in the knowledge that it was accurate and transparent. This form of communication builds trust and loyalty. Members of staff can see the engagement of those responsible for communications and discover that although the task force does not have all the answers, they are not holding anything back. This gives the confidence that every solution can be developed further. As a result, the role holders of the 'Influenza Specialist role' are focusing on handling the crisis, and everyone else is focusing on their everyday work. This fundamentally boosts productivity and trust – or, at least, stops them from tailing off unnecessarily.
Digitisation now more than ever
As a digital agency with five locations in Switzerland, video conferencing and Slack as a chat tool are our standard practice. However, everyday office life is full of physical contact – whether at a brainstorming wall or during a traditional coffee break. We promptly digitalized all of this with the arrival of the coronavirus. Employees are meeting for virtual coffee breaks and after-work drinks, and even brainstorming sessions with up to 20 people are now taking place in digital form. This does have one benefit: it has boosted interactions between sites. Suddenly, everyone is getting involved – with joint chats involving not just those in our Zurich office but also our Liipers in St. Gallen and Lausanne. Of course, we also have a #thankyou channel on Slack. This channel has never seen such heavy use. All of this shows that this crisis has in fact brought us closer together than ever before. We hear similar things from our customers, who have been thanking us for our proactive communications and high level of engagement.
We have no idea what is coming next. But we do know that we are strong together - and that Holacracy provides us with the tools to be ready for the new world.
Thanks to Caroline and Sara for your endless support and Hannes for challenging this topic.