Following our vision – no matter the issues – is what brings us confidence to continue to move forward. In travel as in projects.
As you might have read in my first blogpost on the topic, preparing our departure in sabbatical was already quite a challenge with multiple highs and lows. Yet the adventure was just about to start.
A sweet start
Our first stop – backpacking Sri Lanka for about a month – felt quite similar to a good, well-earned holiday. Nice weather, very friendly Sri Lankans and absolutely tasty (and spicy) food combined with fabulous landscapes and beaches made it very comfortable to kickstart our trip. In fact, it felt very similar to the early phases of a new innovative project, as we enter into the 5S of the design process, brainstorm through new ideas and define the product strategy.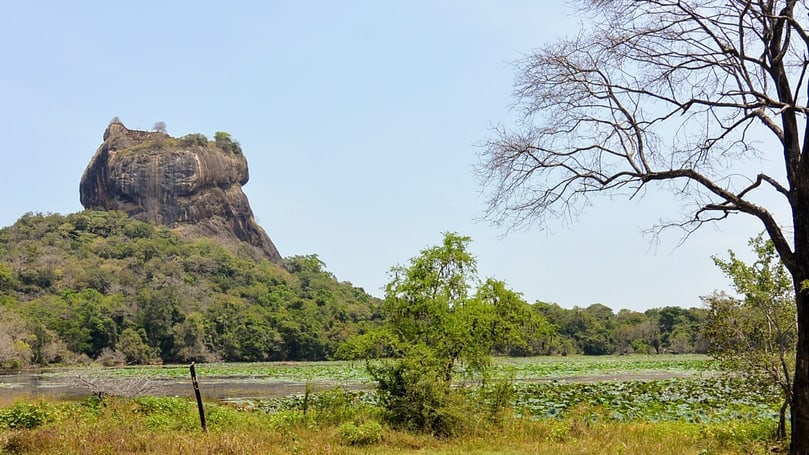 The amazing lion rock of Sigiriya, Sri Lanka.
And here comes trouble
Following Sri Lanka, we headed over to Malaysia to receive our motorhome, who had in the meantime been shipped there by boat. This is when problems started popping up. To name a few, the boat carrying our motorhome was delayed for about 4-5 days. In addition to that, we had to deal with a broken water pump. Finally, no insurance company was willing to insure our vehicle… At that moment I really missed the Swiss efficiency.
Anyways, we eventually were able to hit the road a week later. The real trip (not holidays!) had started :)
Rollercoaster of emotions
The rollercoaster of emotions had well started, moving constantly from excitement to complete demotivation… and this would continue quite a moment throughout the first part of our travel. We were definitely out of our comfort zone!
What I call the rollercoaster of emotions is well present in agile projects as well. Indeed in agile project, we navigate from the excitement of delivering awesome new features to managing impediments.
A clear vision to gain confidence
Having stepped back, I can surely say that having worked on defining a clear (travel) project vision beforehand was precisely what allowed us to continue going forward through the "dark moments". Our vision was clear and simple : "Slowing down, the time of a worldtour"  (In French "Ralentir, le temps d'un voyage autour du monde").
If you wish to learn more about the importance of knowing why we do what we do, here are the two leadership authors that inspired me the most : Simon Sinek ( TED talk, "Start with why" book) and Tony Robbins ( TED talk, "Unlimited power" book).
At the next opportunity, I challenge you to take the time to clearly define why you do what you do, may it be in a project at work or in your private life! Great things might happen then ;-)
Have you experienced the power of a clear vision already? I would love to hear your experiences and feedbacks in the comments!