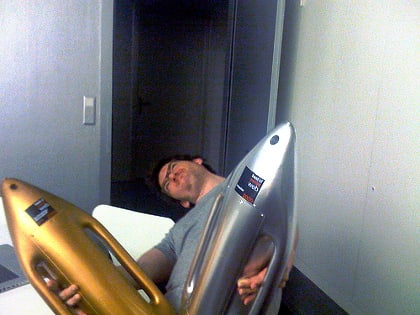 As you might have heard, Liip won quite a bunch of awards at this year's Best of Swiss Web contest, including the night's awesome-sounding overall prize "Master of Swiss Web".
Concerning the aftermath of that evening (which involved a healthy dose of beer, see images 1, 2) there's the following things to say:
WE DID NOT FORGET ABOUT THE  PROMISED PARTY – we'll keep you posted on that one.
Marc and I did a rather long interview with Netzwoche, which was quite funny.
The special women-only prize spurred quite some discussion, see for example Penny's blog entry. Difficult topic.
Gottago and Picok, the two apps winning in the categories "Technology Innovation" and "Technology Quality" both are Free Software projects. Open Source wins.
As a little bonus for all the passion put into Gottago, we'll send Marc on the Silicon Valley Tour organized by fellow Liiper Philipp. He will definitely have to blog here.
Yes, sure, the Swiss web small and that award thing might be a bit provincial – but as a winner you just do not care :)
So many thanks to everybody that supported us, remember we're hiring .. and see you at that party.