Two of the most essential elements in presenting an image are speed and quality. Loading an image should not slow down a website or application, and the quality of the images should not suffer either. All clear?
You cannot get the perfect quality image by accident
It can take developers a huge amount of time to achieve a perfect image quality. Incorrect compression, caching problems, SEO optimisation – the list of issues is long. In addition, a website often uses different sizes, formats, or details of images, which makes image management even more complicated. And if there are duplicates of an image using a different name, it all becomes a total nightmare.
None of these issues are new, and the World Wide Web has countless services designed to tackle the above-mentioned issues. Software as a Service helps developers and content managers save time and deliver images quickly to end-users.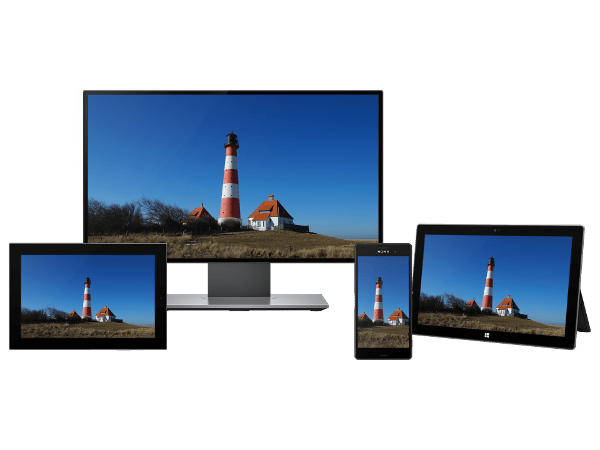 Which is the right image service for you?
Although the primary task of image services – supplying images – is always the same, they differ in some key areas.
rokka
Cloudinary
Imgix
Cloudimage

Image compression/optimisation

✔
✔
✔
✔
Content Delivery Network ( CDN)
✔
✔
✔
✔
Image manipulation

(crop, resize etc.)

✔
✔
✔
✔
Image hosting
✔
✔
–
Option
Client libraries
✔
✔
✔
–
Pricing
1)
2)
1)
2)
Sample price 3)
CHF 192.60
~ CHF 249
~ CHF 150 + hosting
~ CHF 275
Given the large number of providers, it is worth carefully comparing the features they offer.
Hosting for original images is often not included, so you must ensure that the images are stored and available online (e.g. via Amazon S3, a web folder or similar). You end up grappling with two different providers to ensure that images are supplied seamlessly. And delivering images uses additional resources that your website or app could put to better use. However, there are also arguments for having hosting that is independent of an image service, for example, an already existing, well-functioning infrastructure. If a provider offers you an all-inclusive deal, you generally pay for a package that may not necessarily be tailored to your needs.
But again: if it is more important for you to know the exact costs in advance, package prices have their benefits. However, automatic package updates can render your calculations useless if you suddenly exceed the services included.
Conclusion
Therefore, making use of an image service is definitely a wise choice. It helps you supply images quickly, as well as with other elements relating to image management, saving you time, money and stress.And even if you have the existing hosting infrastructure and whether or not your storage space and traffic needs fluctuate, rokka offers a transparent, fairly priced, all-in-one solution that can be deployed quickly. Whatever your image service needs are: remember to take all the various costs into account – financial, personal and emotional.
Find more interesting articles about rokka here.
Prices per GB of actual data traffic generated, and storage space used or the number of times an original image is accessed
Fixed package prices for set data volumes (e.g. 15 GB storage space and 50 GB data traffic)
Sample price for 40,000 images at 100 KB, accessed 100 times a month (= approx. 4 GB storage space and approx. 382 GB traffic per month)