How Agile Is the Eurovision Song Contest?
 In just a few hours, the world will watch as one Eurovision song's performance is chosen winner of the Eurovision Song Contest in Baku, Azerbaijan. Then on May 18, 2013, just under one year from now, that country will present the next iteration of the song contest–the world's largest, non-sports, live TV show. The Eurovision stakes are high. The coordination is complex. And, the time to organize a complete iteration is short. Which begs the question: "How Agile is the Eurovision Song Contest?"
Self-Organization and Responding to Change
Tonight, twenty-six competing nations will each stage an elaborate–sometimes bizarre and sometimes moving–three minute song and dance spectacle within a timebox for all performances that comes in under two hours for the actual competition portion of the show. (Sixteen countries, including Switzerland were already eliminated in the semi-final rounds.) But more amazingly, broadcasters from each competing country self-organized the selection and promotion of their entry in less than 8 months. And, the host broadcaster had exactly one year to work with the Eurovision Broadcasting Union to arrange or create the necessary infrastructure for artists, broadcaster delegations and fans while producing the show. Is there any other event this size where the host discovers they are hosting only when the results for the previous year are tabulated?
Contract Negotiation or Collaboration?
This suggests a high degree of agility in the production of the contest. On the other hand, the contest is highly regulated and involves a huge degree of contract negotiation in service to keeping the contest going and keeping it fair. This suggests less agility in the organization, although the regulations and contracts are reviewed annually by a steering committee of broadcasters in a retrospective held after each contest. The professional jury remains out on this question of Agility, so perhaps we should open the lines for a call in vote in the comments below.Broadcaster delegations begin arriving two weeks before the contest takes place to participate in a gruelling schedule of rehearsals which are crafted to create the illusion of surprise during the live show, but are designed to eliminate as much change as possible. (One example: only minor variations in hairstyle are allowed between the semi-final and the final, and no significant changes in costume are allowed.) Since last year, the traditional ceremony of the call-in results is being stage managed to produce as much drama as possible through statistical anaylsis. (The participating countries are no longer asked for their votes in "random" order, but are asked to call-in in the order which results in the most suspense with the tallies on the leader board.)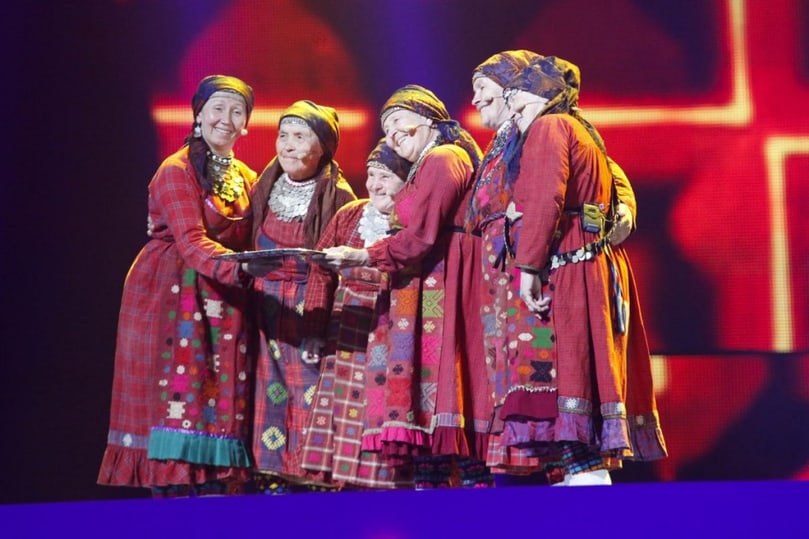 Delivering Value
I was ready to conclude that the Eurovision is not very agile after all–choosing to control change over responding to it.  But, I asked Oana Juncu (one of my favourite voices in the Agile community) for her thoughts.  Her reply? "The producers of the live event are driven to deliver value–which is the most important info in this discussion."Well. The producers and the broadcasters do deliver as much entertainment value as they can, iteratively, and they deliver continuous value through out the Eurovision "year" which usually beings with the Swiss selection in late November or early December. So I'm willing to guess a lot of Agile thinking will be on display tonight during the Eurovision Song Contest. (I'm hoping for an Italian or Swedish win. But is it possible to beat Russian Grannies who bake cookies? I mean they actually bake cookies.  It's hard to go up against that.)