One.Thing.Less AG will empower and enable individuals around the world to regain control over the use of their personal data in an easy and secure way. We currently help the startup to craft its mobile app and platform so it's ready for the launch day on the 25th of May 2018.
From idea to product
This product idea comes from James Aschberger, Founder & CEO of One.Thing.Less AG, who saw the opportunity in the new GDPR regulation to bring back balance in the personal data "crisis" that our world currently faces. Their mobile app will allow you — in one-tap — to ask for visibility on what some companies such as Facebook or Google or Starbucks have and do with your data. More importantly, once they answered, you will be able to act and request changes on how they deal with your personal data. The goal of the product is that you are in control of the use of your personal data.
I loved to hear such a pitch, and so did my mobile teammates. We hence kickstarted our collaboration back in January.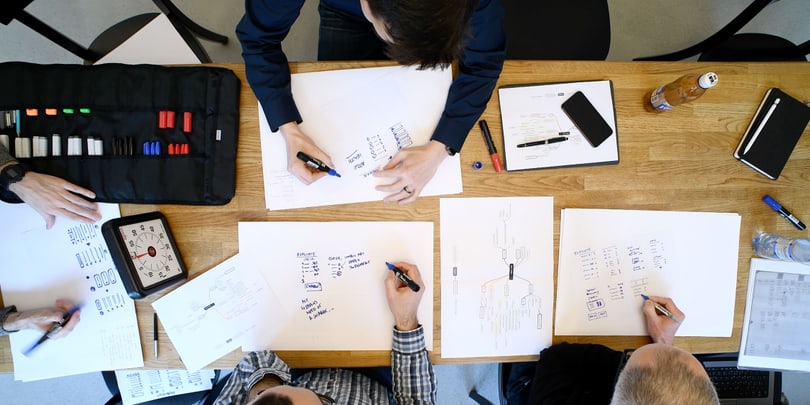 _One.Thing.Less-Liip team during a User Experience workshop._
Finding a strong mobile partner, with the right (startup) mindset
One.Thing.Less' challenge was their lack of an internal technical team. We solved their issue by putting up a cross-functional team tailored to their needs — composed of mobile and backend developers, as well as designers.
On top of this, and that's maybe the most critical of all, we answered the need of James to find a trustworthy team with people having the right startup mindset:
"Once our idea was clear, the biggest challenge was to identify the right UX and technical team to bring it to life. Being a small startup, the chemistry needs to be right and the team mindset needs to be diverse. After our first meeting with Liip I had a strong feeling about the team and their know-how. It was after the second meeting that we were totally convinced that they not only have the technical expertise but also the right spirit and determination to bring this idea into a tangible product." — James Aschberger, Founder & CEO of One.Thing.Less AG
We at Liip are all entrepreneurs, and the way we are self-organized allows us to act as such on a daily basis. This reassured and convinced the CEO of One.Thing.Less that Liip was the right choice.
It's been only three months that we work together, but we already feel like we are one unique team, with one common goal — that is to launch a product that will impact lives positively.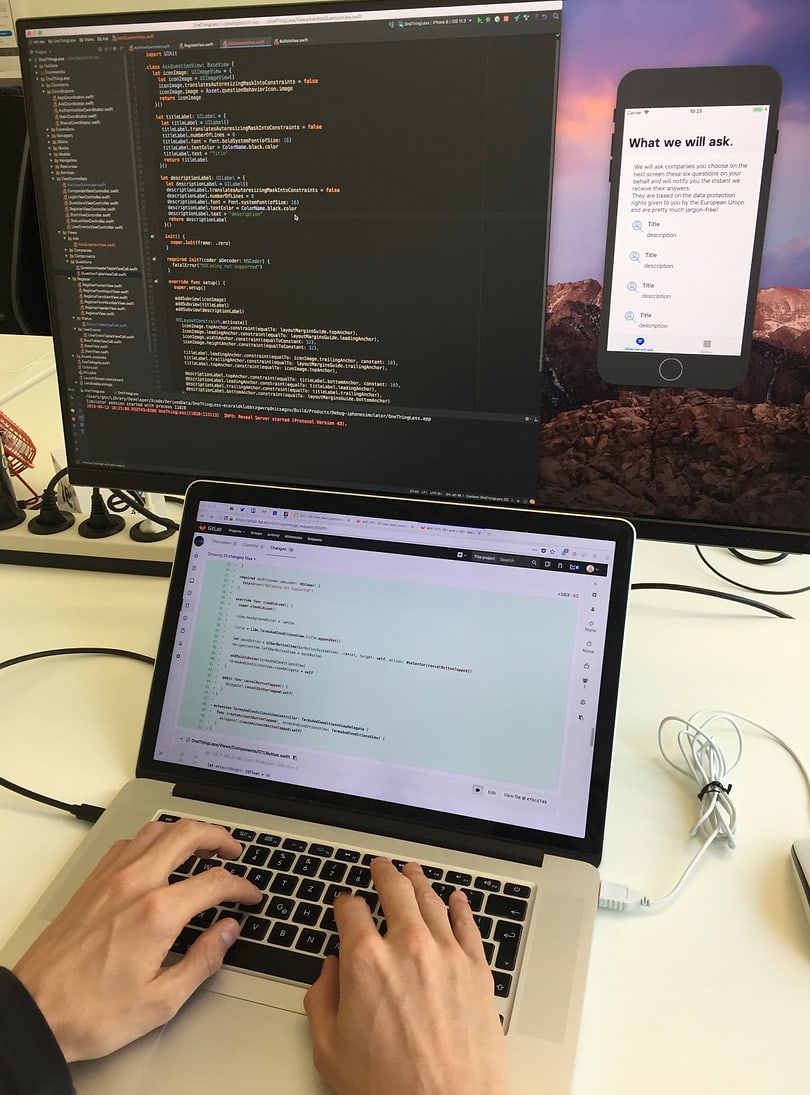 _Development of the One.Thing.Less mobile app and platform._
Data, public or private, should be controlled by whom it belongs to
If you follow us since a while, you surely know that the data topic is part of our DNA. From API to allow interoperability of IT systems, to Open Data to give back transparency to citizens, we were always involved in such domains and will remain for the long run. This collaboration with One.Thing.Less confirms it.
We can't wait to put this product into your hands on the 25th of May. Stay tuned and sign up for a launch notification at www.onethingless.com