Breaking the circle, or how I almost didn't become a programmer
I have a bad memory. I can't remember much from my teenage years, yet there is one event I remember very clearly. It almost defined my future.
When I was 16, my math teacher returned the last exam. While he handed my copy, before I even saw the mark (which, as usual, was below average), he told me something I haven't forgotten to this date:
"With marks like this in mathematics, you will never be able to work in computer science."
He was right on one point: I was really bad in all scientific areas, be it chemistry, physics, or math of course. If I hadn't been so convinced that I wanted to work with computers, and if I hadn't been supported by other people, I probably would have given up the idea. After all, an authoritarian teacher told me that I wasn't made for this job.
He was wrong about all the rest, though. In other people's eyes, people who create computer programs are passionate young men, gifted in scientific branches, whose talent is matched only by their incapacity to have normal social relations. This caricature is present at various levels in media, movies, series and books, only to end up in the collective imagination. Thus, it's not surprising that people who do not match this description do not think about working in IT.
The homogeneity of people working in IT is striking. In terms of gender, in 2016, 89% of the "IT specialists and analysts" in Switzerland were men (source). This disproportion reinforces stereotypes, which in turn prevent the balance from tipping the other way. However, in a world where information technology is omnipresent, and where programs play an increasingly important role in constructions of societies, diversity is crucial.
How can we turn the tide in this vicious circle? How can we make this topic accessible?
Coding is for everyone
If you read my previous blog post, you already know about Django Girls, an association aiming for discovering programming by giving hands-on experience for women. The workshops last only one or two days. In this time, it would be unrealistic to expect them to know how to program. The goal is rather to convey a positive image of the programming process. To show that programming is interesting, fun, and accessible to everyone.
In November 2018, 33 women attended the Django Girls workshop we organized at Liip Lausanne. They tried programming for two days, by following a tutorial with the help of coaches. By the end of the weekend, they had built their own blog from scratch and knew the basics of coding.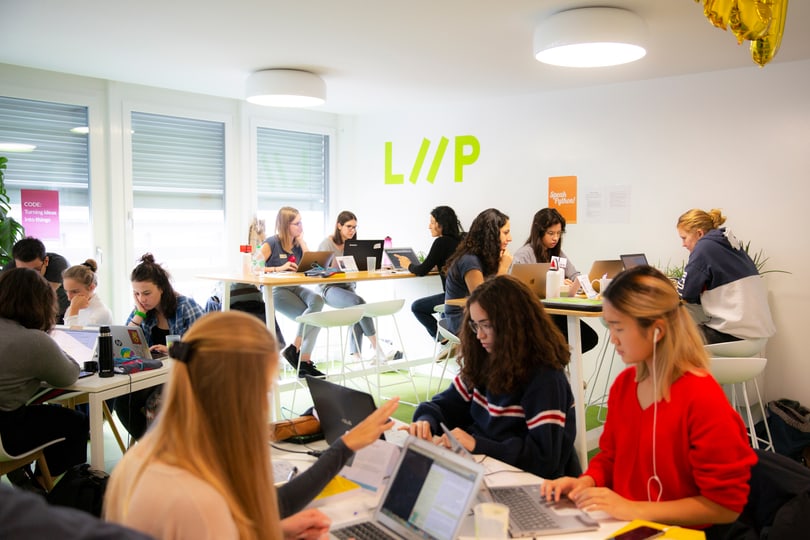 Making coding attractive
How do you pursue your learning after scratching the surface of programming? Most of the books that teach how to code don't seem to be intended for complete beginners, unless they already show a real interest for the topic. I noticed this gap in 2016, after participating to multiple Django Girls workshops as a coach. I decided to take a three-month sabbatical to start writing a book for coding learners that would be different from the others.
Génies du code is intended for people who are not attracted by scientific literature. It accompanies them in their first steps into the world of programming (HTML, CSS, Python, and finally Django). Its colourful illustrated form, combining comic strips and technical explanations, brightens the dry aspect often found in computer manuals. Each chapter ends with an illustrated summary, and a section to dig deeper.
Two dozen volunteers with no prior knowledge in programming beta-tested the book and helped improve it. Thanks to the Django Girls sponsors, we were able to give a free copy to every attendee of the Django Girls workshop. Therefore they were able to continue their journey to learn coding.
You can see how the book looks like by downloading the 2 first chapters for free on the Génies du code website (french only).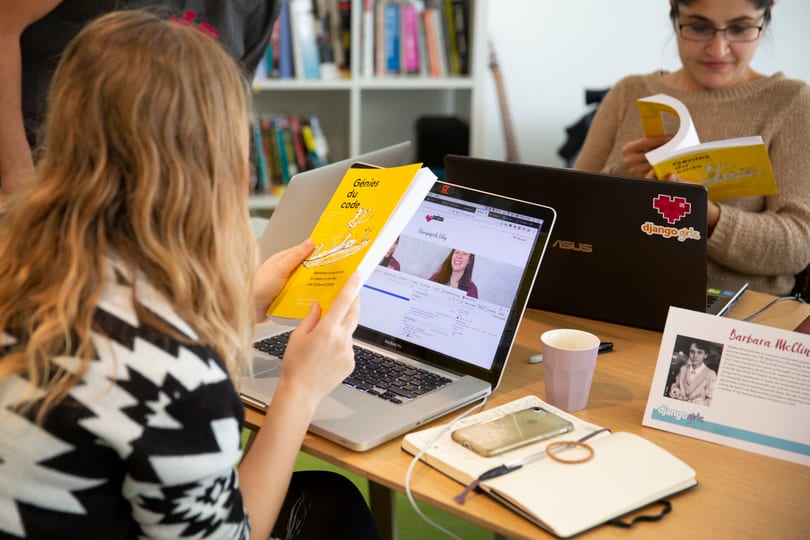 Bringing more diversity
Increasing diversity in the world of IT is everyone's business. To expand our community, we need to make sure that we reach an audience that is wider than our own community.
We need to take care to write comprehensible and accessible documentation, that is not intended for some sort of "elite".
We need to use inclusive language.
We need to organize events to present our job in an understandable and attractive way (for example by organizing a Django Girls event).
We need to show that coding is an accessible, inclusive, interesting, and (why not) fun topic.
Remember, every word can have an impact on the future of others.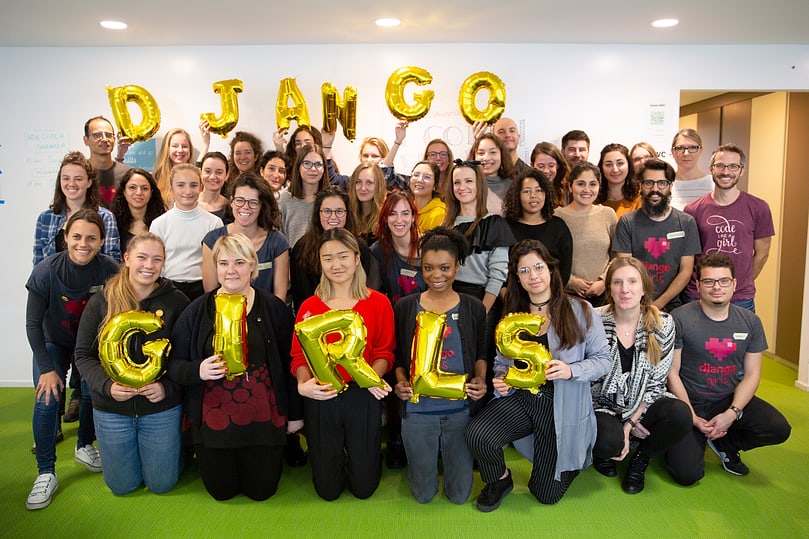 All pictures in this article are © Audrey Piguet Photography