5 things we learned
The presentations were full of everything from visionary thoughts to practical tips and tricks, with plenty of typography and content in between.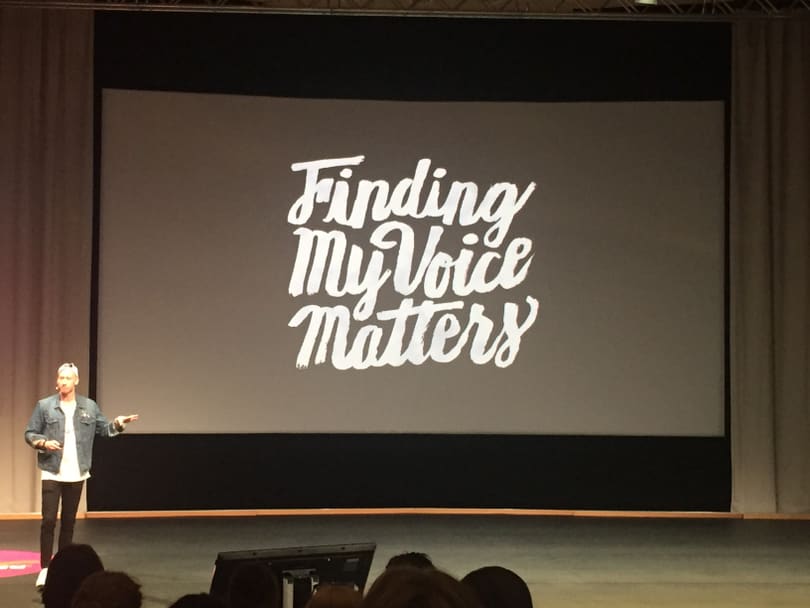 New York based designer
Timothy Goodman
had the most important message of all.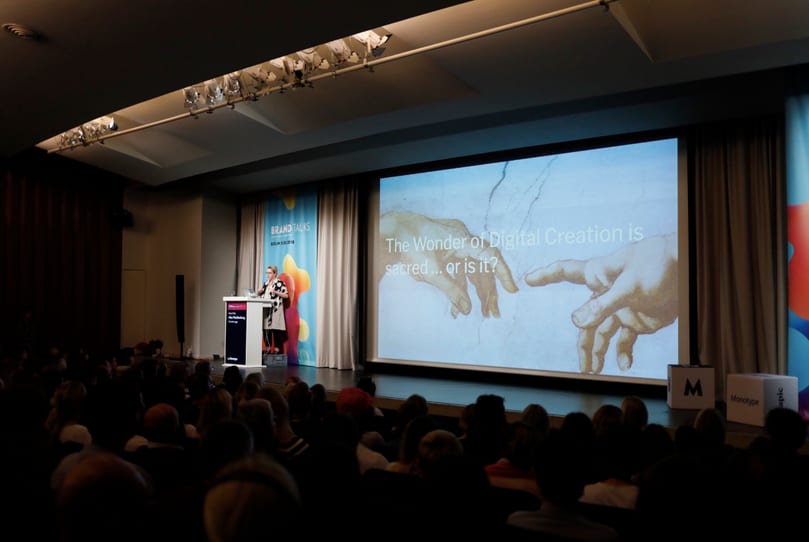 Brand strategist
Alex Mecklenburg
shared a similar message, but from the corporate perspective.
She posed the question "The Wonder of Digital Creation is sacred ... or is it?" and advises against creating internal innovation labs because they exclude everyone outside the lab from being innovative.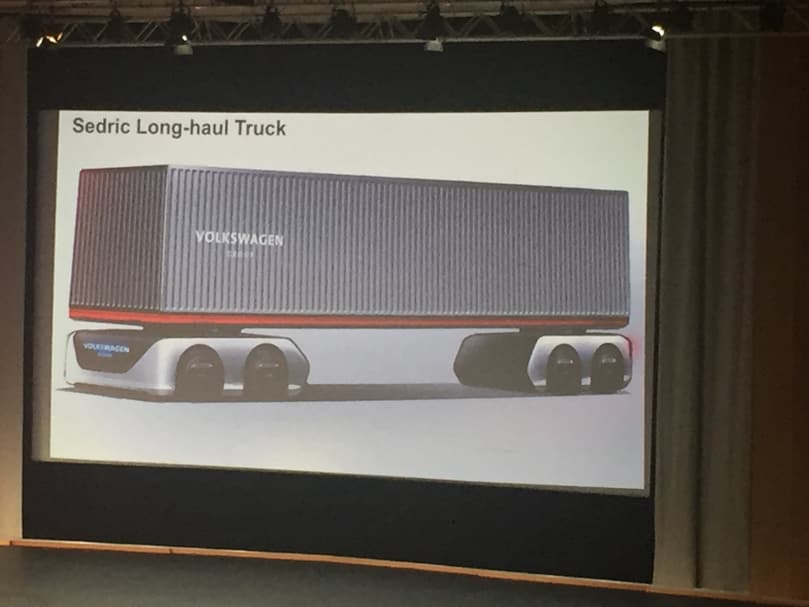 From vision and philosophy to more practical matters: the faceless truck of the future, as
imagined by Volkswagen
. And how about that fancy Volkswagen logo of the future?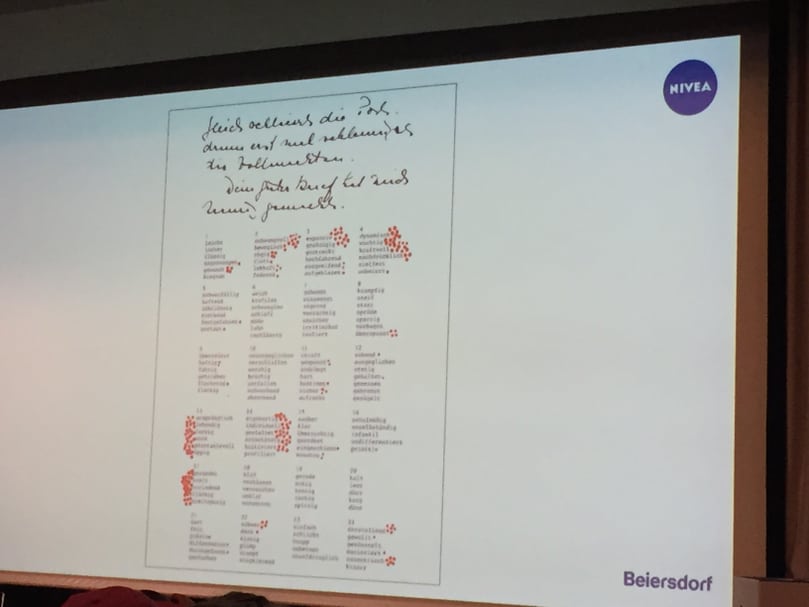 Nivea showed how they designed fonts to provoke specific feelings. In graphology, this is called the Eindruckscharaktere. Brand: Nivea Agency:
Juliasys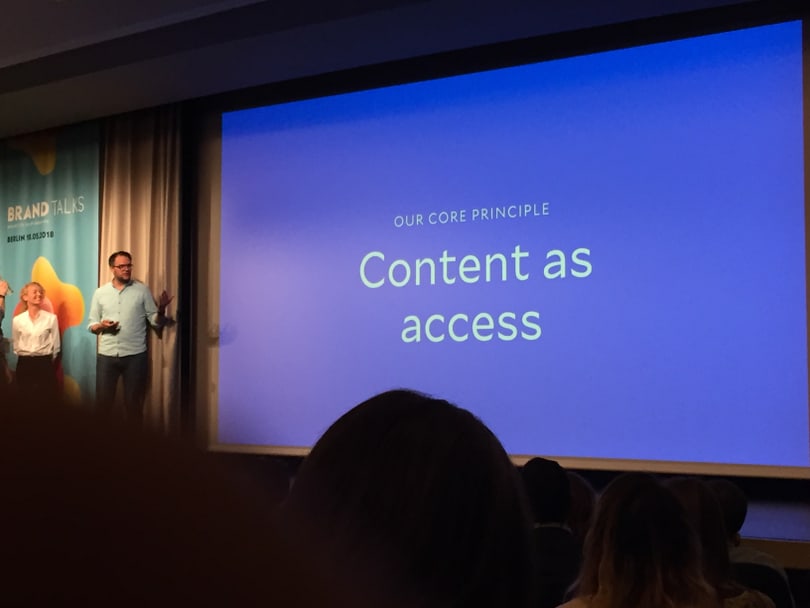 Europe's largest network of health clinics presented their new corporate design and website. They followed an interesting approach: content first. Because it's content that would gain their patient's trust. Brand: Helios Clinics Agency:
EdenSpiekermann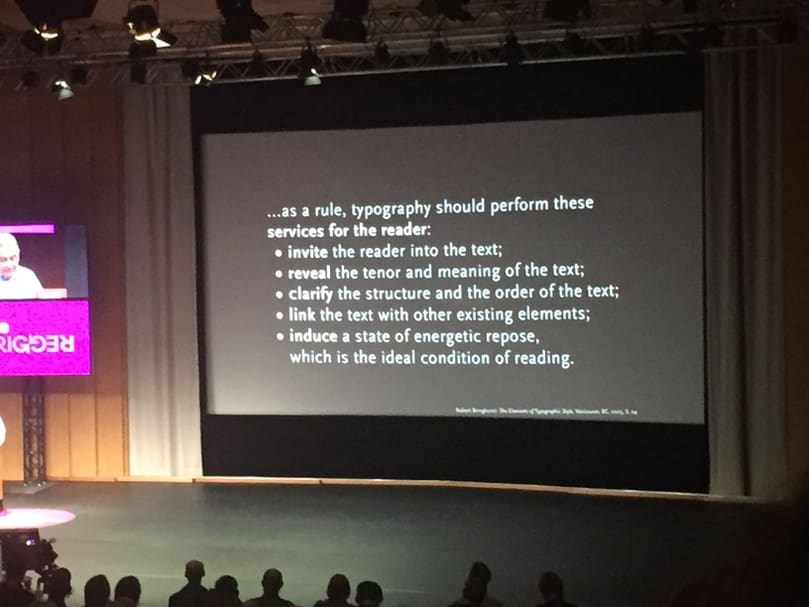 Famous German dadaist, surrealist, and constructivist
Kurt Schwitters
(1887 - 1948) wasn't just one of the defining artists of the 20th century – he also had lots to say about typography, as
Prof Gerd Fleischmann
explained to us.
4 inspirational finds
Here is some work that'll remind you how wonderful and faceted creativity can be.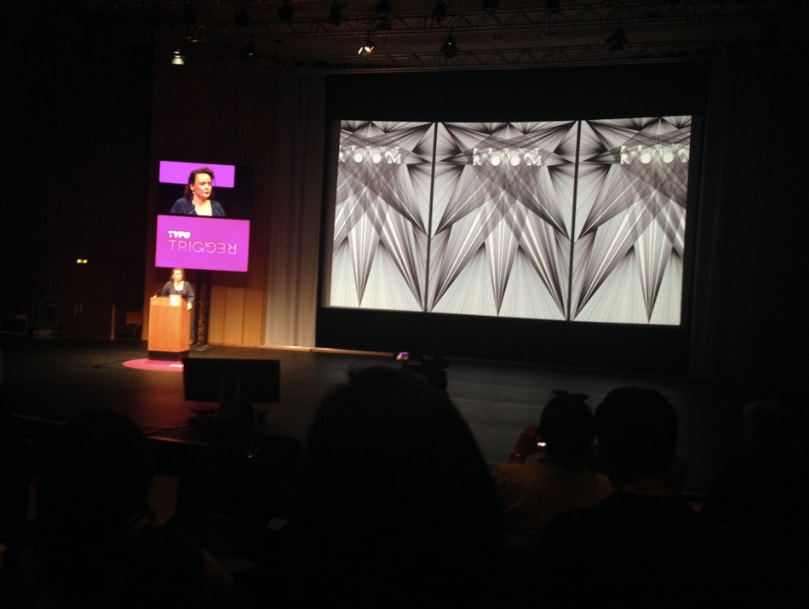 Dive into the work of
Hansje van Halem
– great fun.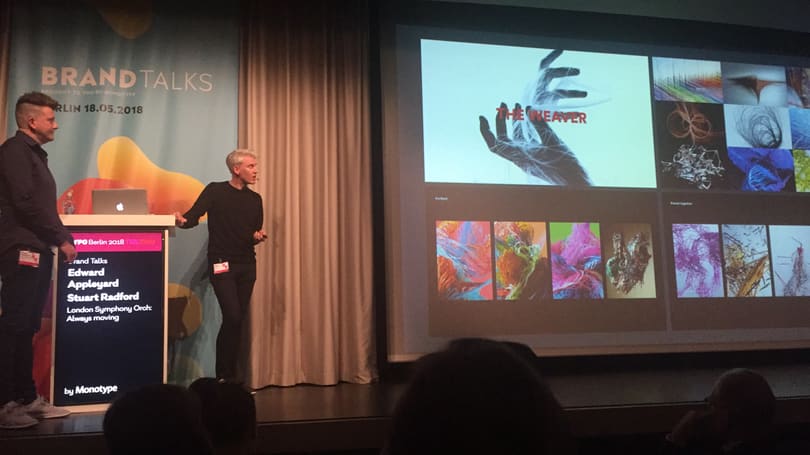 Fantastic work! Watch case film
here
. Brand: London Symphony orchestra Agency:
Superunion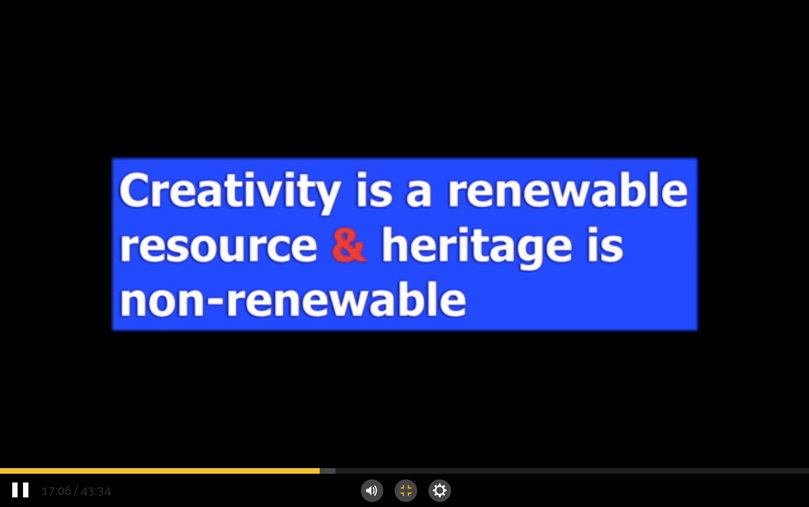 Society is moving faster and faster, and urban developer Charles Landry talked about his
his obervations
on the consequences. For example, cities have to come up with creative solutions to cope with or even take advantage of the ever increasing speed of life.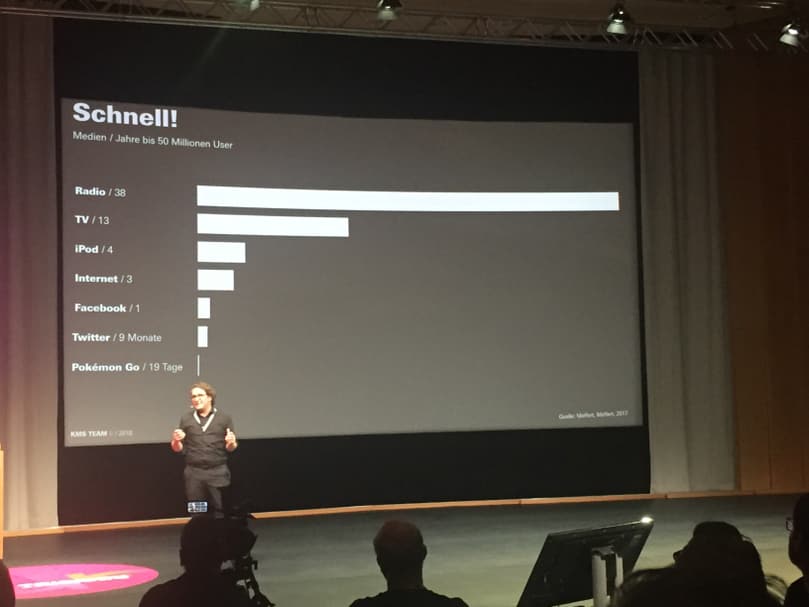 Speaking of faster moving times: In their "new agenda for strategic branding"
the team from KMS Agency
showed how fast a channel reaches 50 million users.
3 fun facts
Observing the creative avante-garde two things came to mind. First, even the big agencies deal with the stuff everyone else deals with. And second, the political resistance is alive!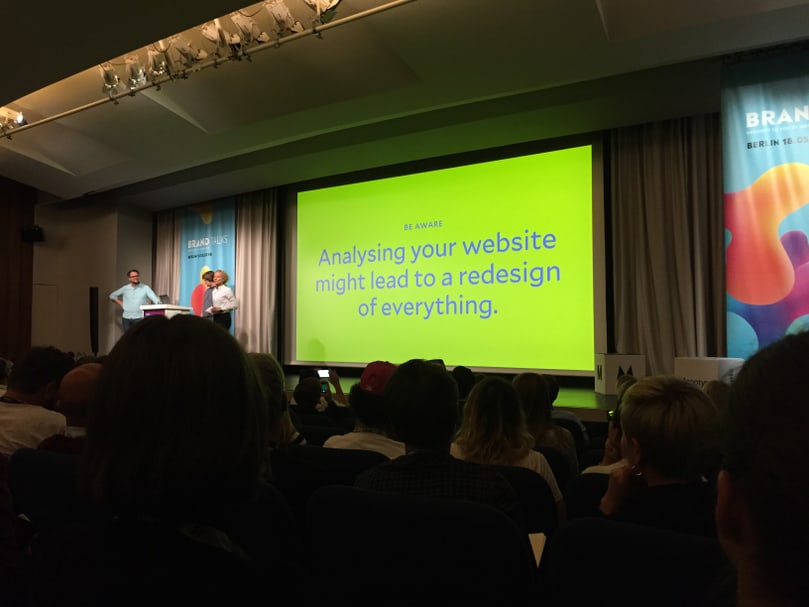 We've all been there. But the good news is: even the big players in the agency world come to the same conclusion. Brand: Helios Clinics Agency:
EdenSpiekermann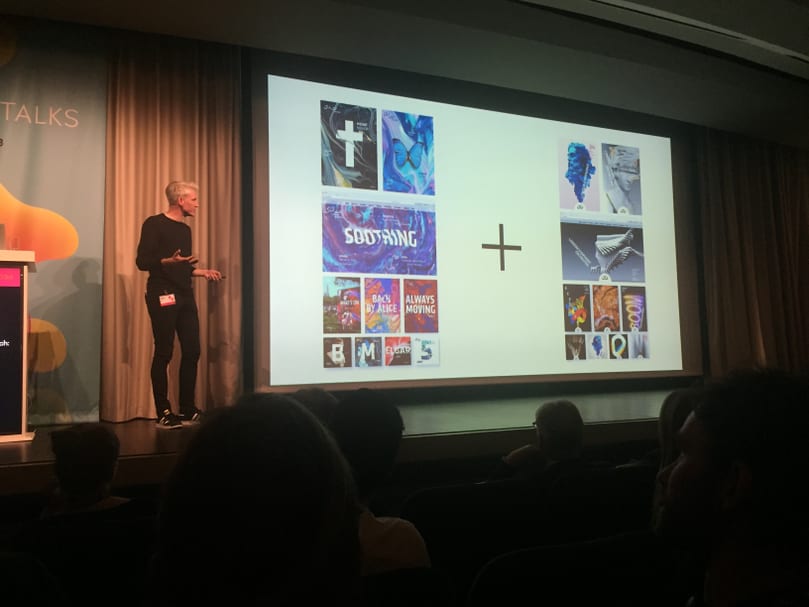 We've all been there, part 2: when the client wants to combine the two (very) different directions the agency presented. Brand: London Symphony orchestra Agency:
Superunion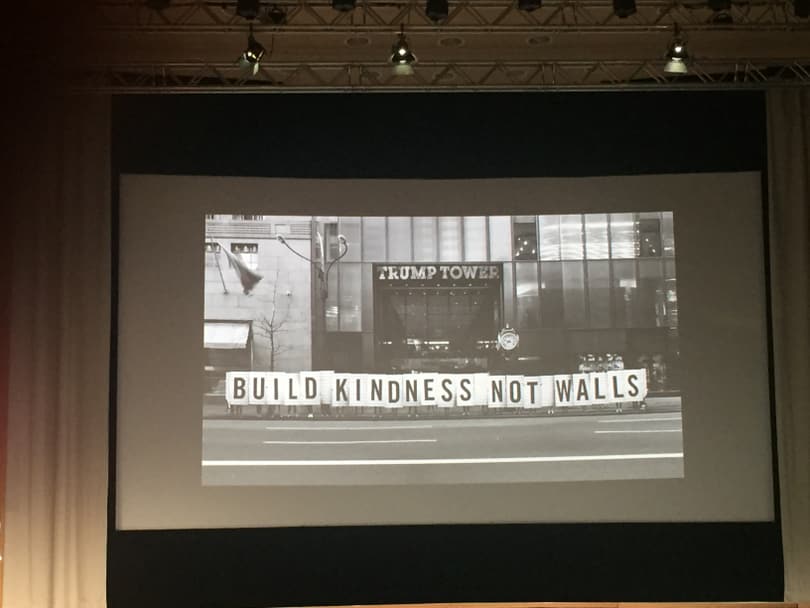 How refreshingly political Type Berlin was! Several speakers came out passionately
against Trump
, while one German-speaking presenter did his entire talk
in the she form only
. We had a
female muslim designer on stage
and many speakers
poked fun at patriarchy
. Go go go, forward-thinking creatives!